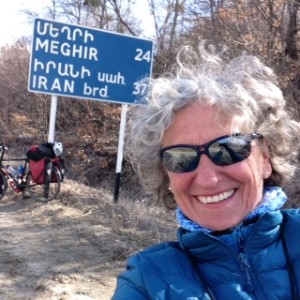 I got a real sense of thrill when I crossed the border into the Iran after cycling through Georgia and Armenia,  two countries that up until now felt very remote and unreachable.
The day I crossed from Turkey to Georgia through the Black Sea border town of Batumi it was sunny and the sea was sparkling. I sat and took time to look at the silhouette of a mosque and the mountainous coastline I was leaving behind. I thought about how I would miss the calls to prayer from the mosques.  They had been marquing the time of the day during my stay in Turkey. It's sound often woke me up in the morning and I would lie in my sleeping bag listening to the beautiful sounds coming from different mosques talking to each other, echoing each other.
Batumi is a lively city with really interesting architecture and the most beautiful tropical gardens but after all these months it was time to say goodbye to the Black Sea.   I camped on the beach and the day regale me with a beautiful sunset. In the morning, I turned my back on the sea and followed the course of a river swelled by the melting slow of the mountains and the recent heavy rain. In the deep valley, along its course were villages with square squat grey houses, smoke coming out of their chimneys. Hanging bridges joined the two sides of those villages spanning across both sides of the river. There was hardly any people around,  just the odd person here and there.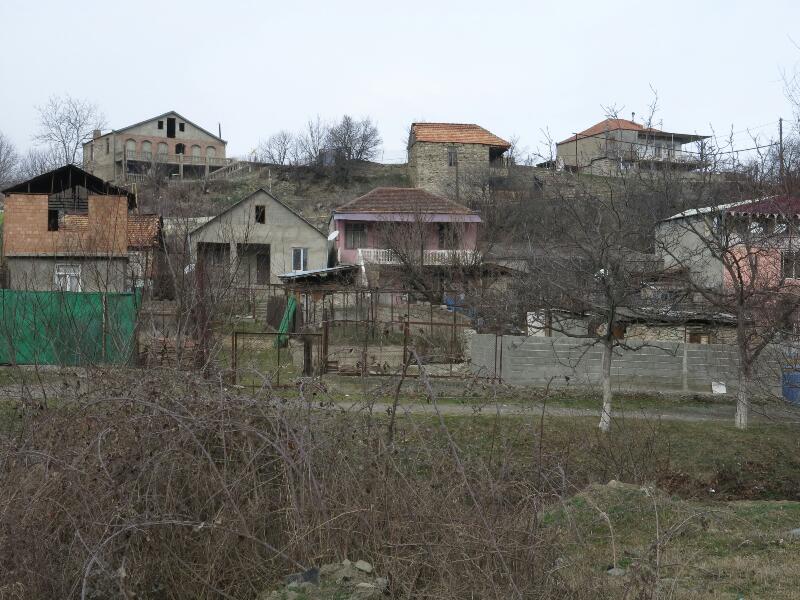 Headwind was my companion for a lot of my time in Georgia. Headwind is the one thing that sucks all my energy and gets at my spirit. Pushing against it in the lowest gear on a flat road for hours on end and getting nowhere is frustrating and disheartening.  At one point I had had enough and I just couldn't keep encouraging myself any longer. I stopped by the side of the road and had a good cry, the first one this trip. I sensed that I was probably crying about more than the headwind but I couldn't really say what was all about. All I know is that I felt a million times better afterwards and was ready to continue battling the wind.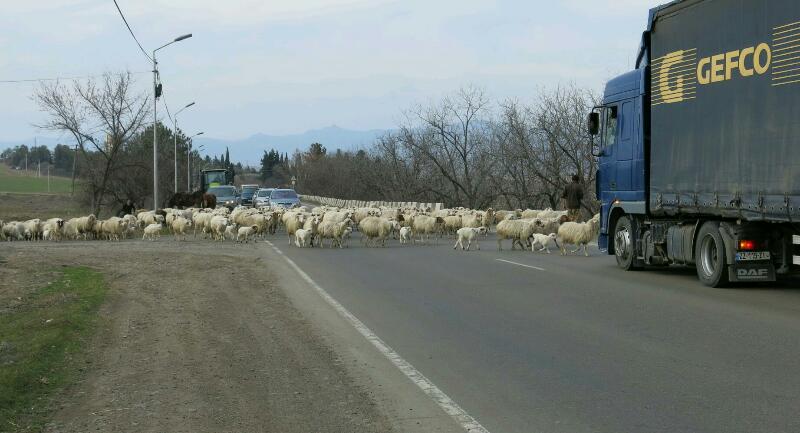 I didn't spend a lot of time in Georgia before I got to Armenia. I was really apprehensive, even scared about cycling in such a mountainous country but also looking forward to the scenery.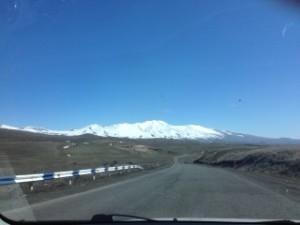 With Armenia it was love at first sight. Amazing mountains, extraordinary monasteries and really friendly people.
In Armenia I made peace with wildcamping. Wildcamping has been a real struggle for me from the start. You can camp pretty much everywhere and people are encouraging and reassuring. In Armenia I camped in monastery grounds, beaches, woodlands…getting better at relaxing and getting a good night sleep.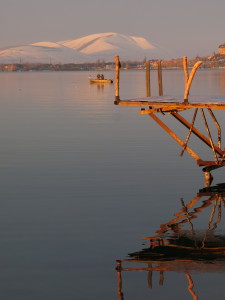 In Armenia I pushed my bike uphill more than in the previous 9 months put together. Gradients of 12% are common and the road surfaces appalling. It was just impossible to cycle up those hills even in my granny gear but the scenery was worth the effort. Enormous canyons, huge snowy mountains, mirror like lakes, monasteries perching in the top of cliffs, villages hanging for dear life in the slopes.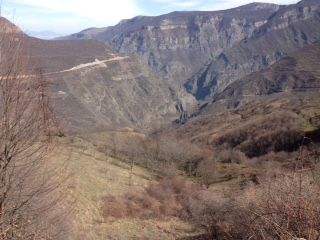 Armenia's landscape is untamed and dramatic, it is wild and it takes over. In a way I was glad to have to stop often, it gave me the excuse to admire nature in all its splendor.
I arrived in Yerevan when the trees were about to explode into flower. A few weeks later and the city would have been a bloom.
I saw the city through the eyes of Serge, a kind person who opened his house to me and who I know consider my friend. It is always wonderful to see a city through the eyes of someone who loves it.
Thanks to Serge I experienced Yerevan and Armenia in a deeper way than any of the other countries I have visited until now. I learnt about its history, about the Armenian diaspora, about the unrecognised genocide of its people, about their pride in their country, about cafes, farming, pigs and apricots…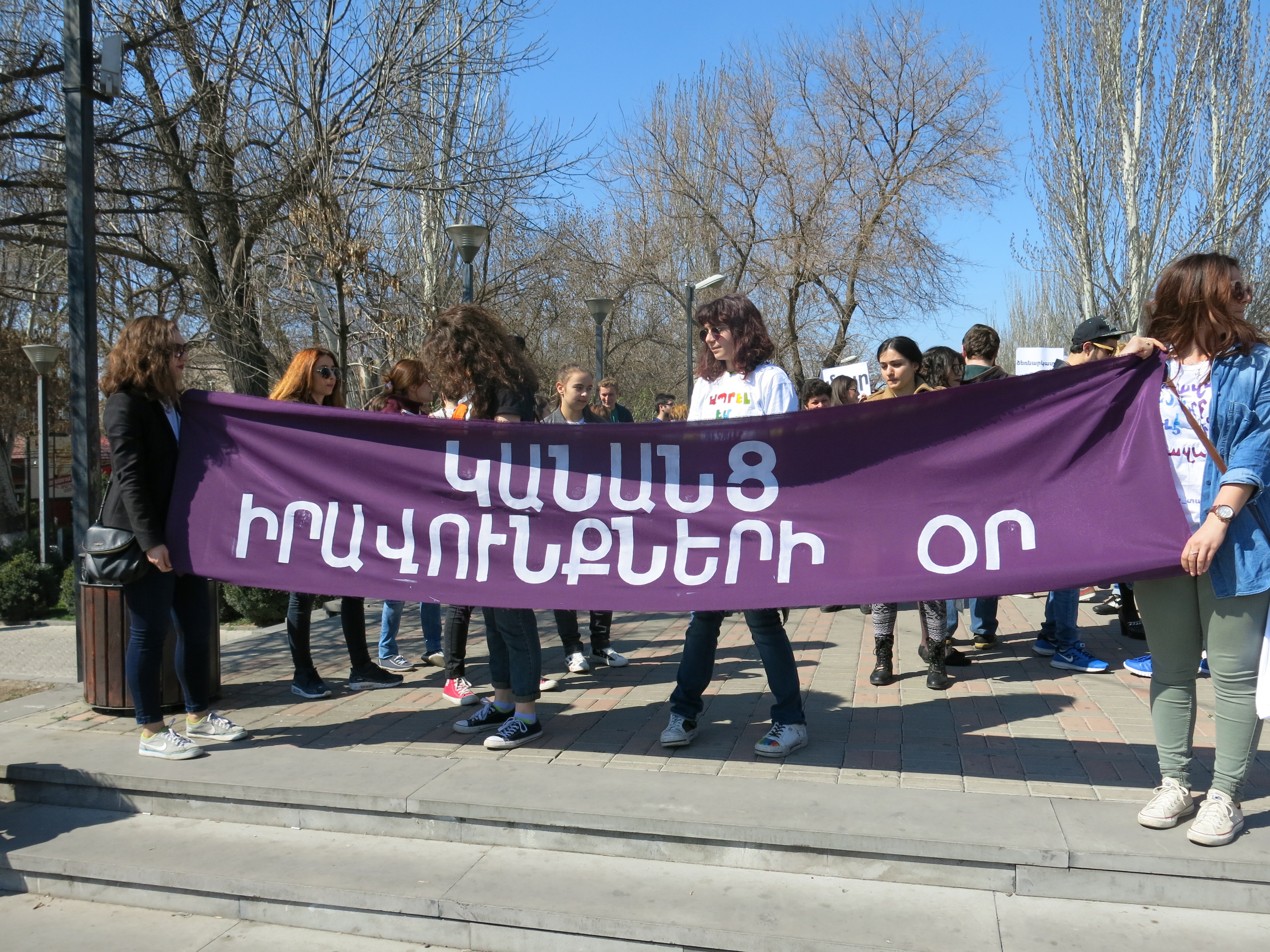 With Serge, I marched the streets of the city on International Women's day, visited an NGO hub where lots of different organisations are working to make a difference, went to visit ancient monasteries and monuments, listen to church choir,  contemplated Ararat the sun rising  light and eat ice cream at midnight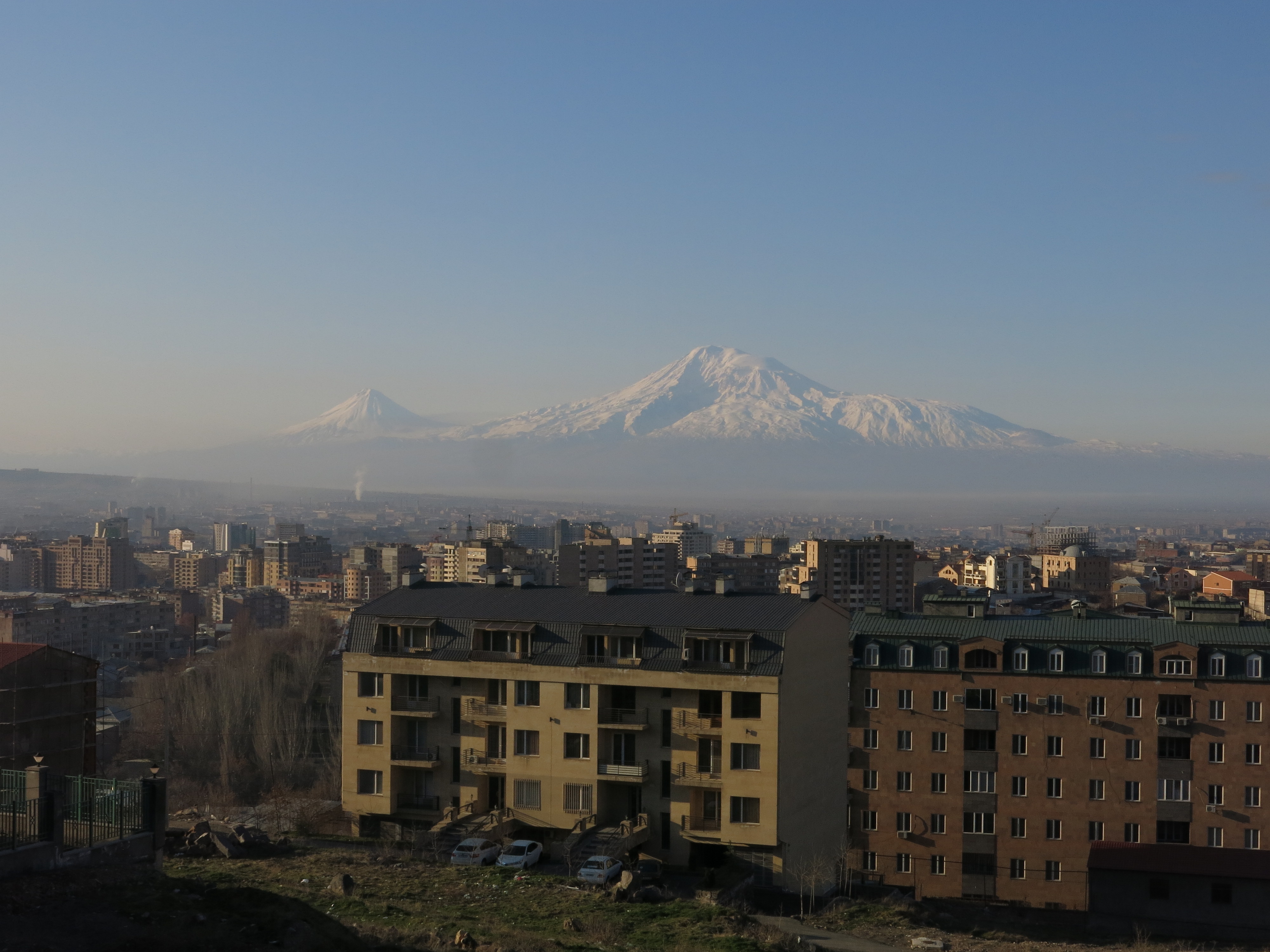 I could have stayed in Yerevan for months but the road and Iran called me and I left with promises of coming back.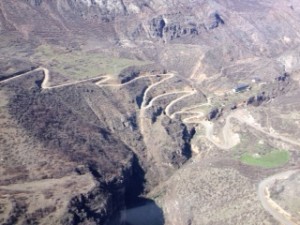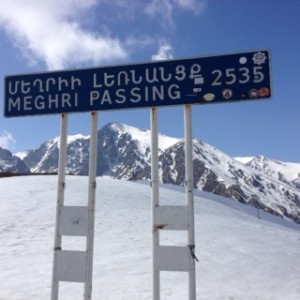 I continued pushing my bike up impossible gradients, crossing high mountain passes, sleeping in beautiful woodlands until I got to the border with Iran when all of a sudden the mountains where changed by a deserts. I had arrived in Iran.