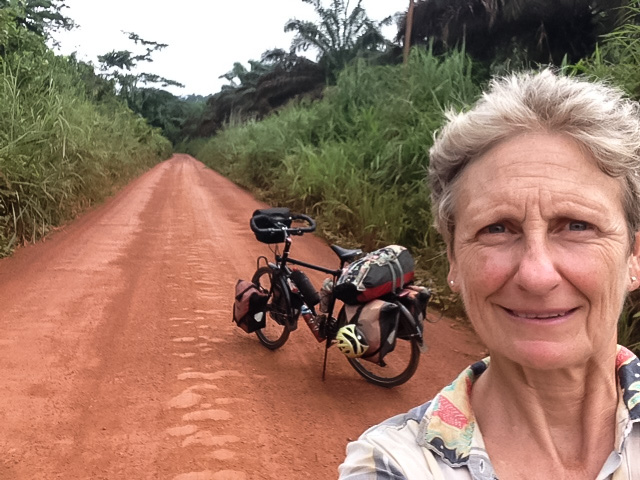 o
One second I was upright going down a gentle slope and the next I was on the ground with the bike on top of me. It had rained on the night and the red clay road was a slippery as ice.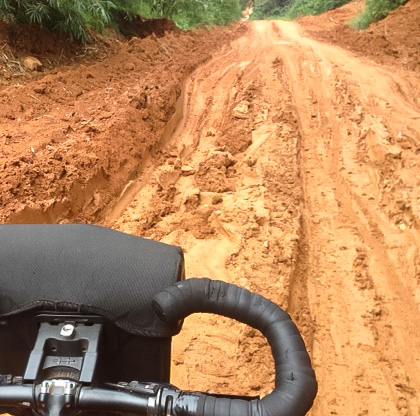 It would have been easier to continue on the tarred road to Yaounde and from there onto Douala from where I would be flying to Benin to avoid Nigeria, but when I thought about the most memorable moments of my Africa ride I realised they had always been away from tarred roads, in places where nature still has the upper hand.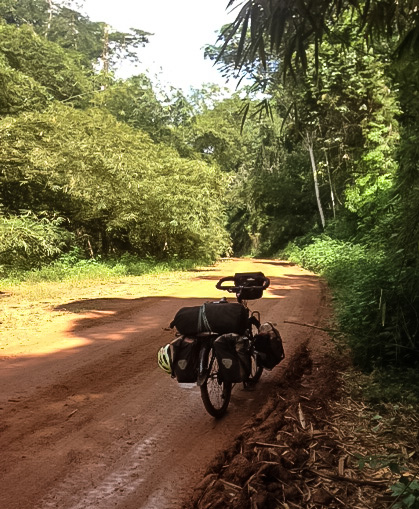 My window of opportunity to ride on these roads was getting narrower with the approaching rains when the clay roads would become impassable. Although I wasn't feeling at my best, I had to go for it or I would regret it later on.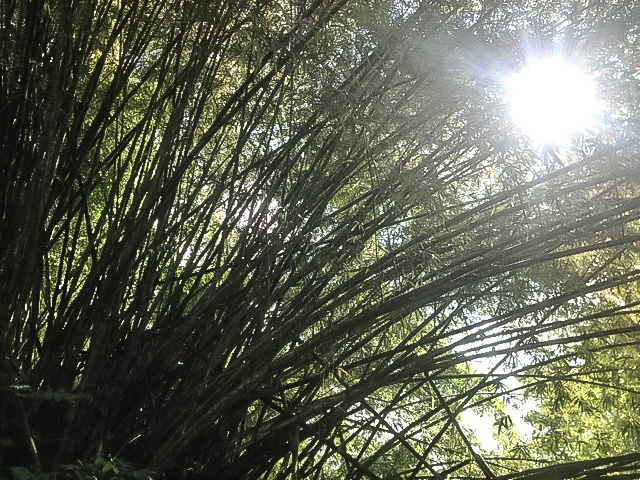 There was something about Cameroon that was helping my spirit. I found small things like neatly hanged clothes on the washing line uplifting, in my eyes, someone cared. The signs at the entrance of the villages with their well organised classification made me feel safe and put order in  my unsettled mind. Maybe it was all an illusion and Cameron was not different from Gabon but if it was, the illusion worked an slowly my spirits began to lift.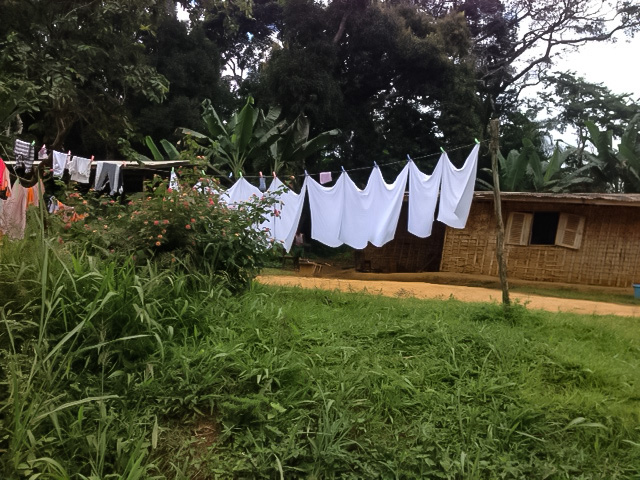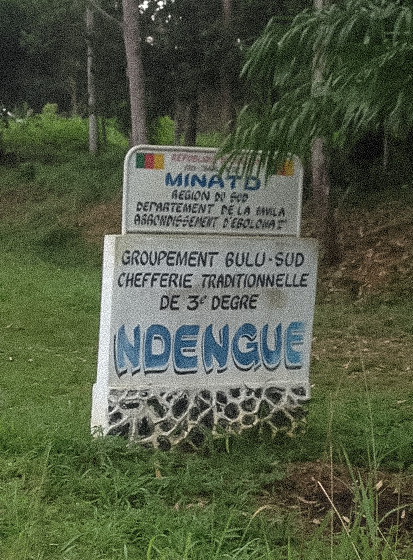 The road I was on was beautiful, the forest around me thick and in the forest lots of villages with water pumps although I soon found out that many weren't working when in a few of them I was back to walking in the forest for 10 minutes to find a water hole where I could wash, always under the watchful eye of the village children.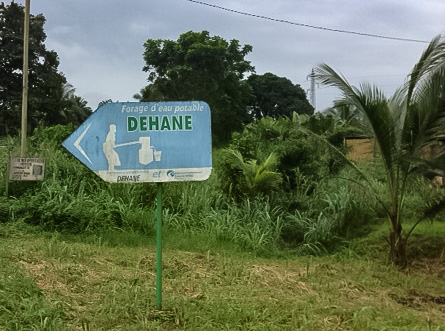 Being constantly in public display is the hazard of sleeping in villages but the daily rain provided me with the excuse to take refuge in my tent and eat my meals in a bit of privacy.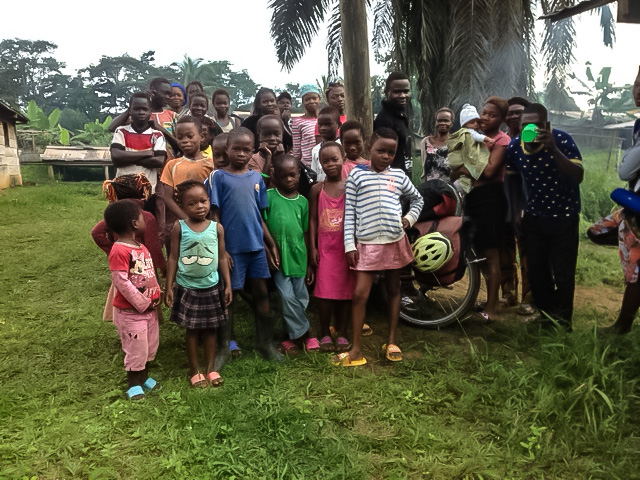 Rain on these roads means mud. I had been warned by the locals that I'd encounter some and indeed I did. Fifty tons wood lorries make huge muddy holes on the road and each time I came to a bad patch I got of my bike and walked.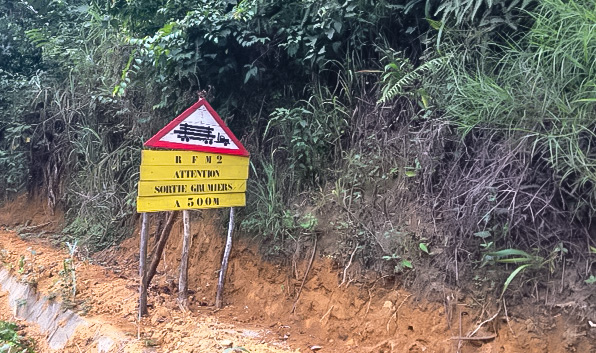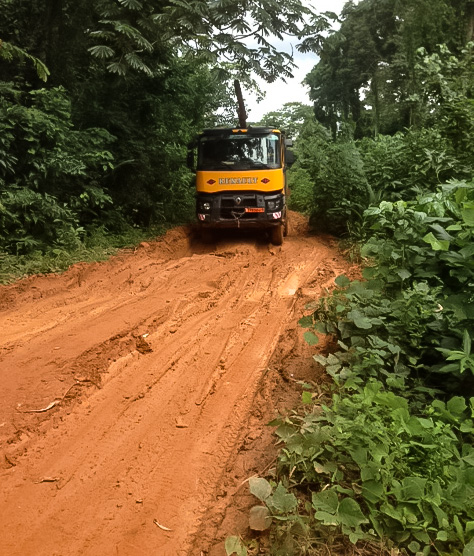 Getting off the bike meant that it was easy to stop to talk to people.  My French was a bit rusty but good enough to be able to have a conversation. That's how I found out that the toy the little boy was happily playing with had been made by himself, he was so proud of it that he let me push it for a bit up and down the road and that the beautiful flowers a woman was carrying were grown in her garden and every week she took a bunch to the Catholic Church.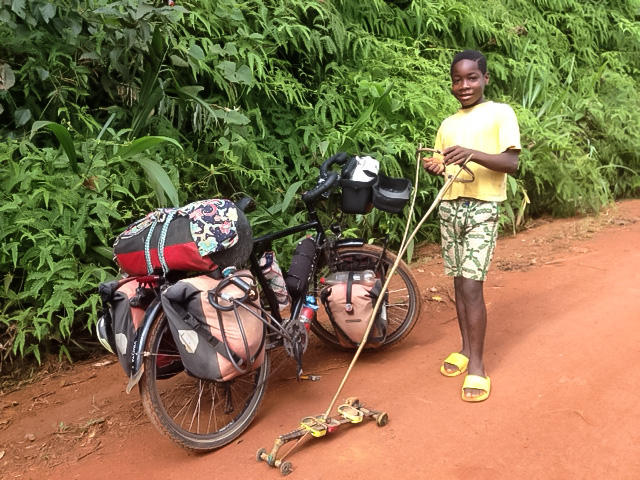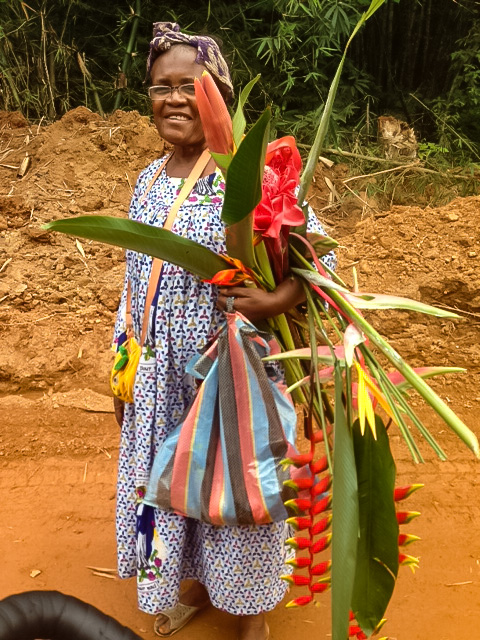 The Catholic Churches and Missions provided a safe place to sleep as guesthouses were in short supply in the remote road I was on. This changed once I got back on the tarred road. I particularly remember stopping at one in a settlement in the middle of a palm plantation. I had been cycling for a while through tidy rows of palm trees before getting to it. It was wet and muddy but the guesthouse was surprisingly clean and well run, as in the rest of this side of Africa there was no mosquito net so I put my tent on the bed and went out for dinner down the road.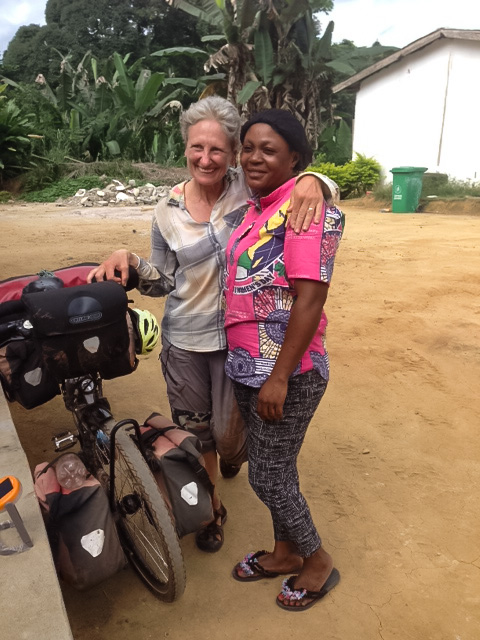 I bought some fish and manioc from a food stall run by a young woman with a baby on her back and went to sit in the local bar to eat it.  It was Sunday and the place was busy with all the palm plantation workers on their day off. Crates and crates of beer piled high against one of the walls behind me and on a rickety table, a full P. A system was blasting out loud music. People came in moving to the rhythm of the music and queued at the bar for their beer. I queued with them, bought one and went back to my table. From where I was sitting I could see a big  flat screen TV on a wall with rows of chairs set out in front of it. No one took any notice of the Latin American soap showing on the screen and no one took any notice of me which gave me the opportunity to soak it all in.
Outside was raining again, there was mud everywhere and it was really dark. As I picked my way back to the guesthouse, I was expecting to see the small grocery stalls you find in villages but instead I saw stalls with low wattage bulbs selling old machinery parts, the oil in the puddles irisdecent in the faint light.
The next day I left the village in the rain and cycled towards a cross roads where I was going to meet George, a generous Greek living in Cameroon who had offered me a place to stay in Douala, my last stop in Central Africa. Good food, a comfortable house and interesting company was exactly what I needed and when in the pouring rain, I walked up the stairs of the plane to Benin I felt excited, wondering what West Africa would have in store for me.