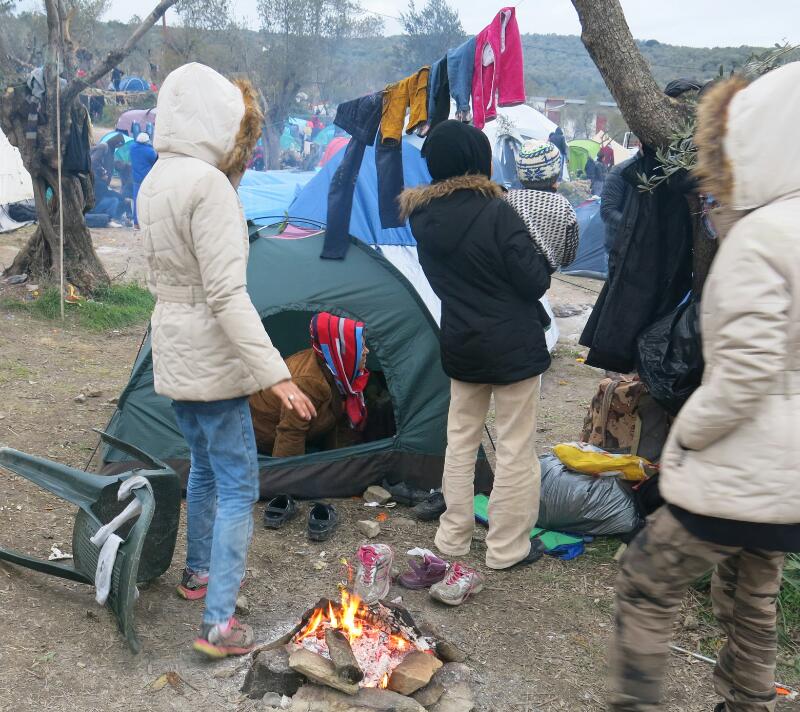 I am in a ferry to Turkey from Lesbos. I am crossing the same stretch of sea that thousands of refugees have crossed this year in the opposite direction. My ferry is safe,  with a bar selling hot and cold drinks and a working toilet.  The price of the ticket: 10 euros. I know that at this very moment on the other side,  men,  women and children are getting ready to board rubber dinghies with dodgy engines. They will be risking their lives and will have paid exorbitant amounts of money for the privilege (I've heard that the going rate right now is between 800 and 1200 euros per person).
The evening is beautiful,  the sun is setting giving an orange tinge to the sea and the lights of the houses in the shore remind me of the Christmas nativity scene we used to have in our house when I was little.  We used moss and pomice stones to make mountains that always had a wolf perched in the rocks, pieces of mirror for the pond full of ducks and cork houses with fairy lights inside, light shinning out of their little doors and windows.  My brother and I loved moving the three wise men closer to the manger each day until they reached it on the 5 January. It was hard to go to sleep that night as we knew that they would also come to our home and there would be presents waiting for us in the morning.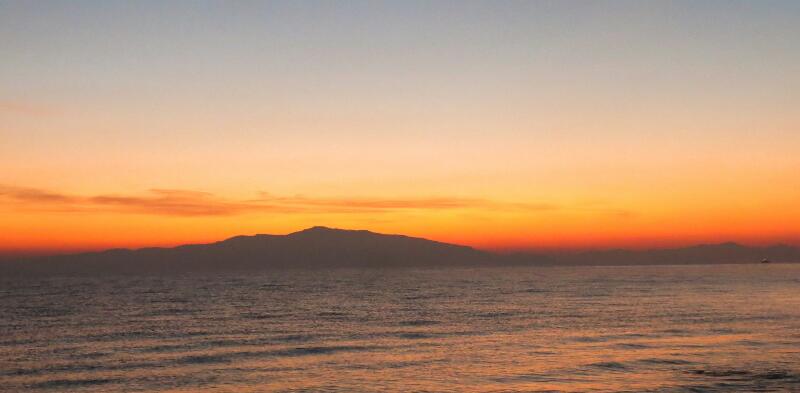 It was cold on deck.  I put my hands in my pockets and my fingers instinctively reached for the 'hombre al agua'* that Ion, one of the lifeguards from Zarautz,  had taken from one of the boats that morning. His gift to me on my last shift on the Lesbos beaches. I squeezed it in my hand and the nativity scene disappeared and was replaced by the smell of the campfire that we lit to encourage the boats full of refugees to come to a safe landing spot.  I looked out at sea expecting to see the flashing light of phones that told us were the boat was and I was swept by anger at the in injustice of it all.
I spent 6 nights in Lesbos looking out at sea for those elusive phone lights,  watching the lifeguards who seemed to have a sixth sense and saw what we didn't. I would see them look at one another and then it was all go.  We jumped in our cars and speeded down the coastal road to get to the spot before the boat.  Ibai,  Jaime,  Asier and Ion would jump in the water to position the boat for landing.  One of them would get in and stop the engine. With other volunteers,  I would line up to help refugees of the boat.  Children and babies were passed in a chain from volunteer to volunteer until they reached dry ground. We helped women and men,  many unsteady after hours at sea, to disembark.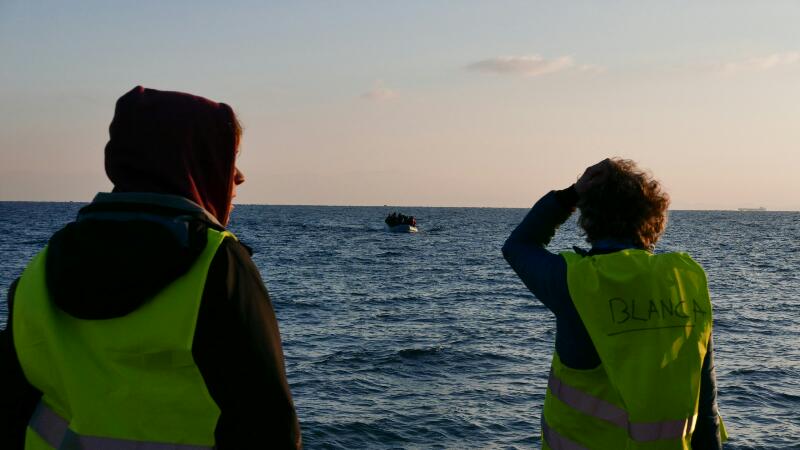 Each boat was different,  in some people were calm and collected and in others people would be extremely distressed and we could hear their screams before they arrived, their faces full of fear when they finally made it to the beach.
Most of them would be wet and very cold. Thermal blankets and blankets were handed out and, if we were in luck,  dry socks. Liz, my roommate,  a nurse,  tended to those who needed medical assistance. I helped and offered comfort to the most distressed.
Then,  imperceptibly,  the mood would change.  Some refugees would make phonecalls to their loved ones and a little girl would giggle bursting soap bubbles blown by one of the  volunteers. There would be hugs and smiles as they boarded the United Nation buses on their way to the camp for registration.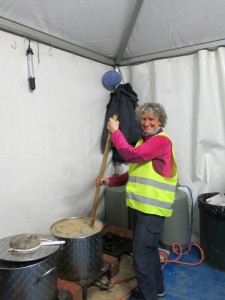 At the camp independent volunteers would be able to offer hot tea,  dry clothes,  a tent to sleep in,  a medical tent,  a children's tent,  some food in the kitchen tent,  information and human warmth.
Liz and I would gather the life jackets for later collection and the wet clothes for washing and reusing and together with the lifeguards would go back to our vantage point by the fire to wait for the next boat.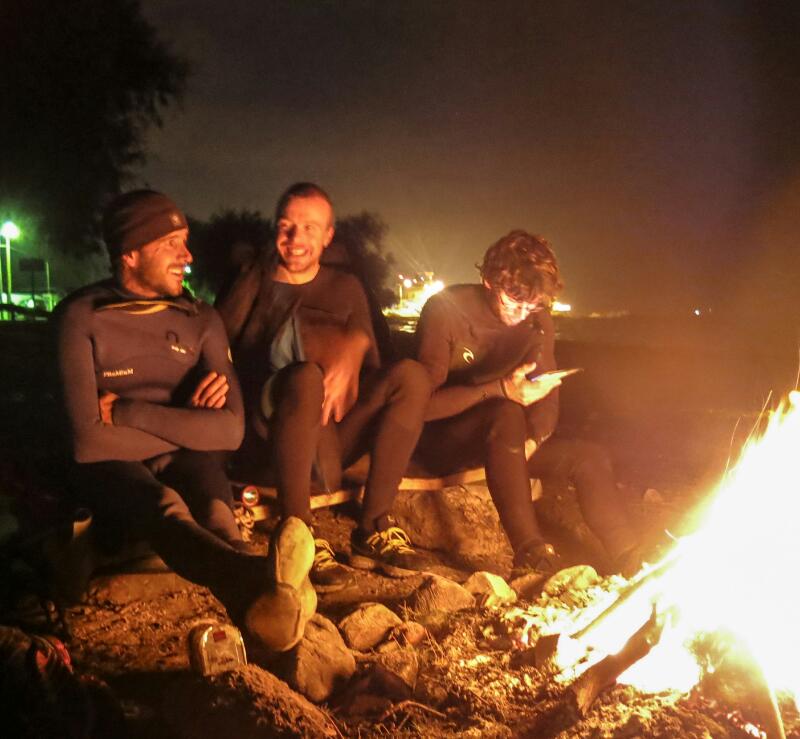 I met many amazing people in Lesbos,  both volunteers and refugees.  I am humbled by their strength,  resilience and compassion and deeply moved by their personal stories.  I very much hope I can stay in touch with some.
Back in the ferry I remembered the tiny baby,  wrapped in a life jacket, that I held in my arms and I got a lump in my throat.  I haven't cried yet,  the enormity of their experience is too overwhelming.  I know at some point the tears will come.
*the kill cord, or 'engine safety cut-out switch' is. used to stop the engine in the event of the helmsperson being thrown out of their seat.