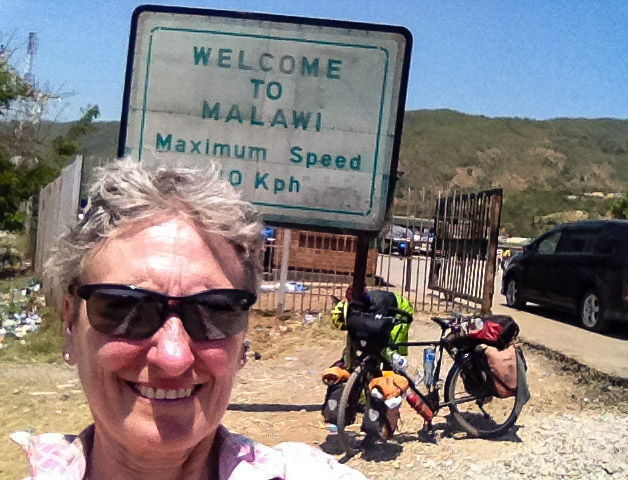 She was wearing a freshly ironed orange blouse and a matching navy blue wrapper with orange fishes swimming in it. Sitting on a bike-taxi riding in the hard shoulder just ahead of the white woman on a bike, her hair was an elaborate maze of small plats gathering at the nape of her neck to form an elegant bun. The woman was riding side saddle, her back straight,  she was looking with curiosity at this scruffily dressed white woman huffing and puffing as she pedalled up hill on her heavily loaded bicycle. After a while, the woman looked straight into the white woman's eyes and rubbed her thumb against her middle and index fingers in that universal sign for money and in perfect English said "Give me your money".
"Give me your money", "Give me money",  "Give me your bike", "Give me one of your bags", "Give me a bottle", "Give me water", "Give me food". I heard those demands hundreds of times a day as I threaded my way down Malawi. They came mainly, but not exclusively, from children. They were never aggressive but by gosh were they persistent!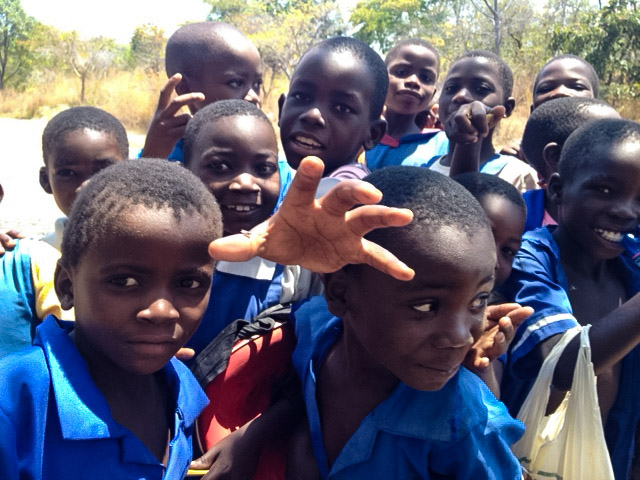 Malawi is one of the poorest countries in the world, third only after South Sudan and Burundi and the only one which has not had a war. A country where one in ten of the population live with HIV/AIDS, where nearly 83% of the employed population live on less than the equivalent of 3.10 USD per day and where in 2015 it was estimated that nearly 60% of the population didn't have access to proper sanitation facilities. I didn't know any of these facts before I came into the country but as soon as I crossed the border I could sense there was a difference between Malawi and the other countries I had been to in Africa.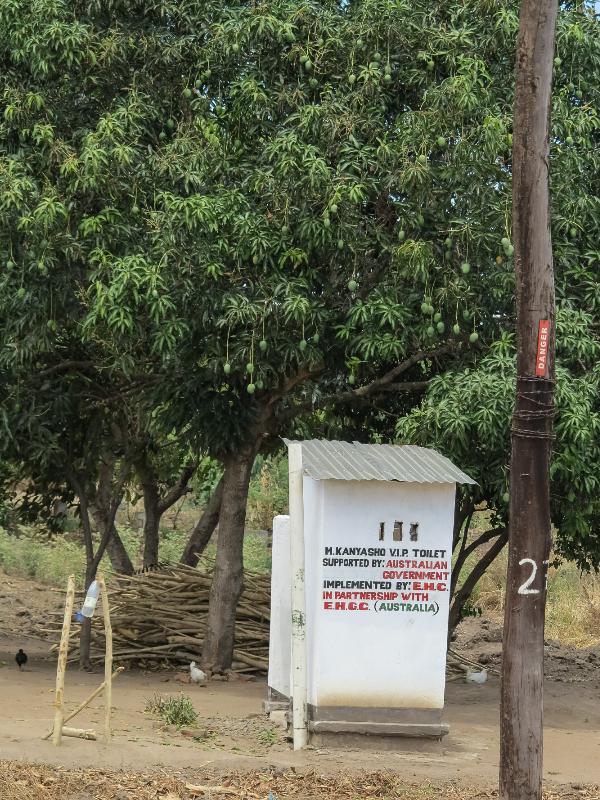 There was the obvious physical difference, I was leaving behind the Tanzanian mountains with their beautiful tea plantations and cool, clean air to encounter a dry, hot, flat and dusty valley, but it wasn't that, there was something about the place, about the villages with their grass roofed huts and the big cassava plantations that was rattling me.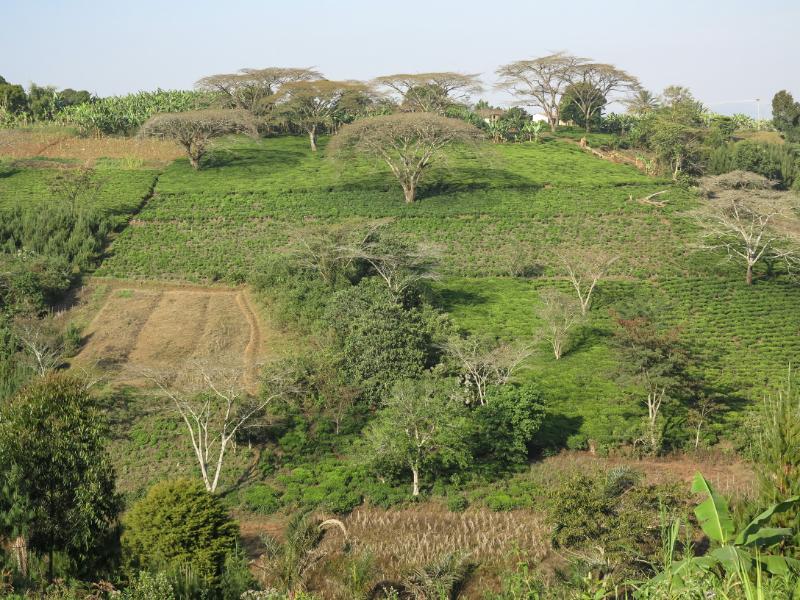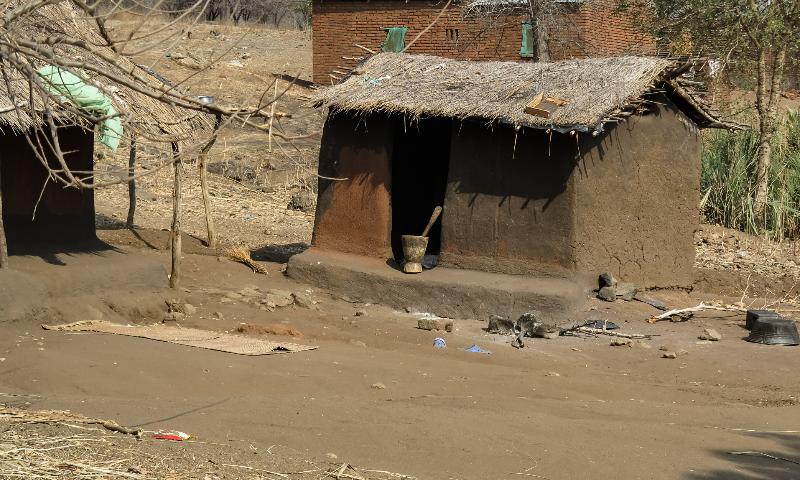 Aware of this feeling I made my way to Lake Malawi. I had reached the southernmost lake of the East Rift Valley which I had first joined in Kenya more than 3,200 km away. Lake Malawi is the third largest and the second deepest Lake in Africa and I was intending to have a holiday by its shores having heard from other travellers about its nice campsites, gorgeous white sand beaches and stunning sunrises.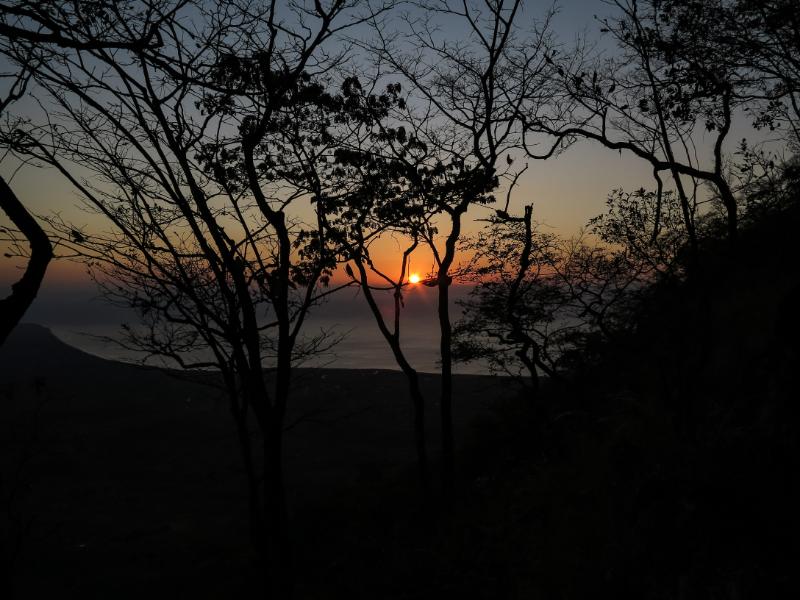 It was in one of those campsites that I met Willie. Willie had opened a campsite popular with overlanding cyclists a few years earlier. A white South African man  in his 70s sporting a big beard, Willie had strong opinions which I got to hear when at 6 o'clock on a Sunday morning I sat with him to have coffee. I heard how he doesn't believe in the theory of evolution, how the world was created in seven days just as the Bible tell us, how all the signs are here that the second coming in near. I heard about the corruption, ignorance, superstition and laziness prevalent in Malawi. On seeing the burning of the grass in the local mountains, I heard the red anger in his voice when he asked his employees "why do you burn the mountains? Why? Why? For six hours I listened to his theories being both fascinated and uncomfortable.
" If you get a chance go to Livingstonia" told me Peter and Colleen, two cyclists my age from whom I have received a lot of help and advice. I said goodbye to Willie, jumped on a pick up truck full to the brim of things and people and bumped along an extremely steep 'road' towards the village. The pick up truck was slipping on the loose gravel, it had to do three point turns in some of the hairpin bends and at times, its wheels were too close to the precipice for my comfort. I breathed a sigh of relief when finally I arrived at my destination.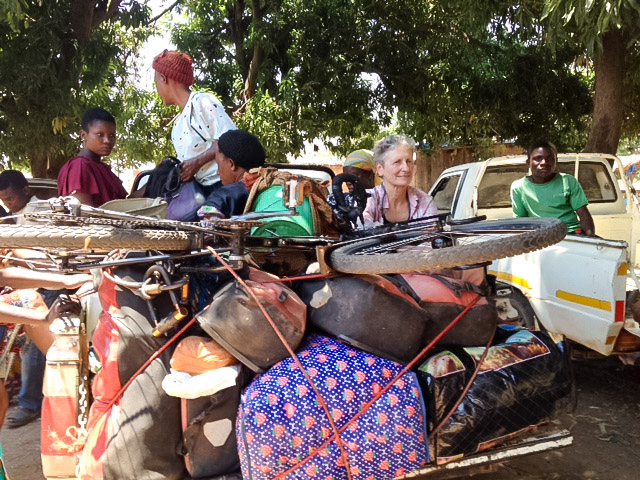 Livingstonia, where the  missionaries of the Free Church of Scotland moved to escaping from the malaria mosquitos prevalent by the lake, looked as if it was suspended in the past with its small red brick cottages, red brick church and hospital. I was expecting to see the missionaries in their 1880s clothes each time I turned a corner but instead I was greeted by loudspeakers blearing out kwa ngwaru, a song I've been hearing everywhere since I entered Tanzania. The music was loud but it couldn't detract from the views of the lake below and the terracing in the slopes around the village.
Something other than the altruism of the missionaries was moving me now – the quest for a supermarket! Mzuzu, Malawi's third largest town held the promise of one. I'd  been hearing about its existence from my first day in Malawi and I couldn't wait to get there. Other than cassava, the only ingredients I found on the road were tomatoes and onions and nice as they were I was getting bored of pasta with tomato sauce, rice with tomato sauce, bread with tomato sauce…75 km of dirt road would be no obstacle to reach my objective!!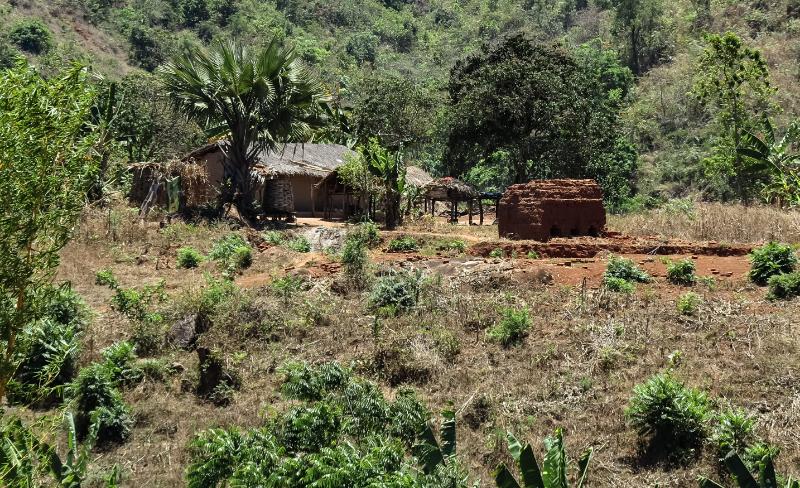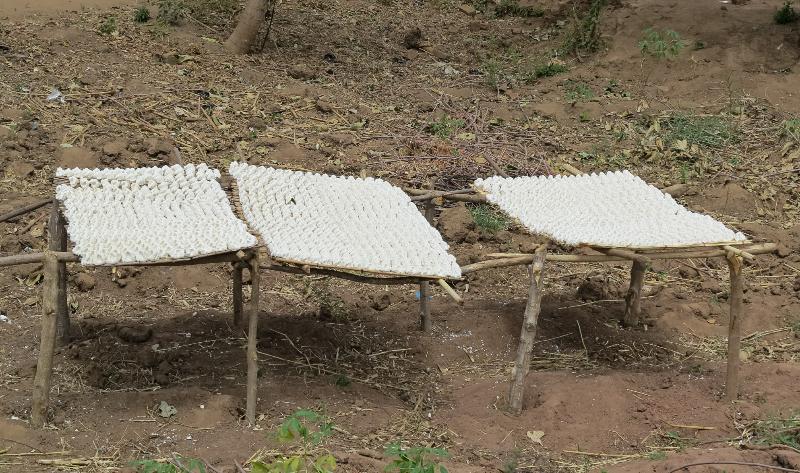 I get very excited at the thought of a supermarket. The idea of walking down its aisles full of goods, fridges with yogourth and cheese. A place where one can buy breakfast cereals and were there is refrigerated meat that hasn't been hanging in the sun covered with flies. Each time I find one I religiously walk down each single aisle even those that have items that I don't want or need.
And finally, here it was, its interior full of goods beckoning, its cool air reaching me through its open doors, the glow of its fluorescent lights illuminating the "SPECIAL OFFER" signs.
Dirty and sweaty, I hovered at the door anxiously looking for a safe place to leave my loaded bike to be able to dive in and there was none. I must have been a strange sight as shoppers going in and out started giving me funny looks. Finally I had to admit defeat, turn my back on the door and direct my wheels to the campsite.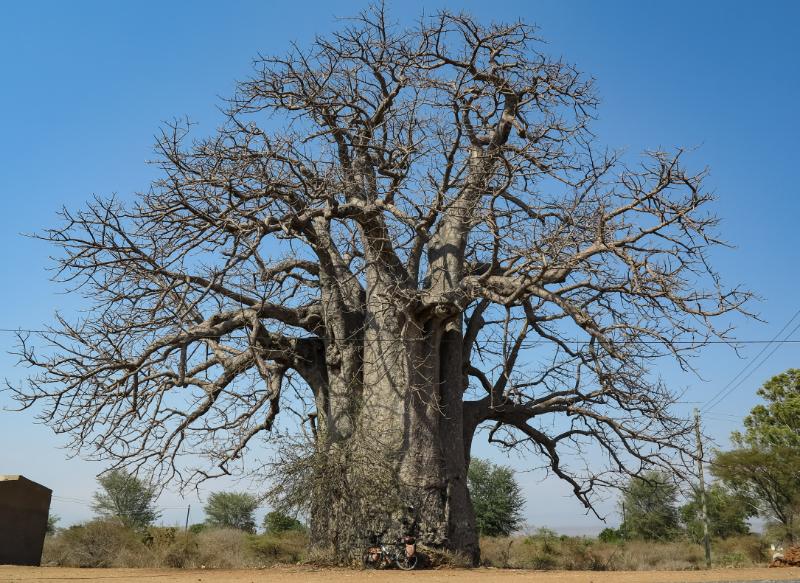 Like all the other Malawi campsites I stayed in, the one in Mzuzu was run by foreigners – white South Africans, Germans, Americans. Designed with mzungu clientele in mind they all were clean and comfortable, hot water, drinking water on tap, cold beers, varied menus, beautiful lawns and in all of them the prices, compared to local earnings were astronomical.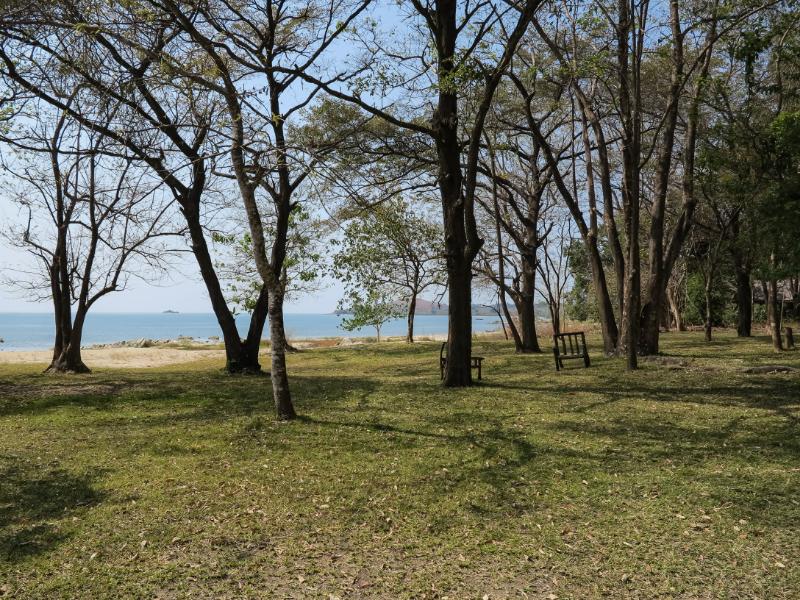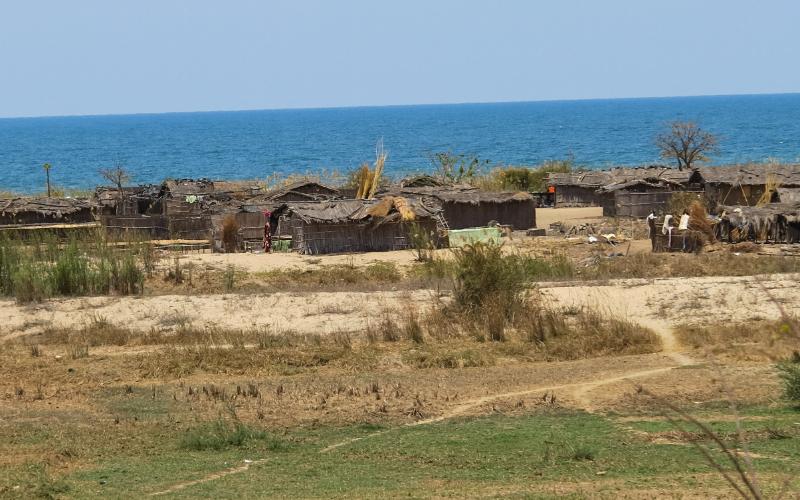 In Malawi inequality stared at me on the face more than anywhere else in this trip and that's why it didn't come as a surprise when on my last day in the country, a little girl who had run from her hut to the road with huge strides said: "Give me MY money" as I passed by her.