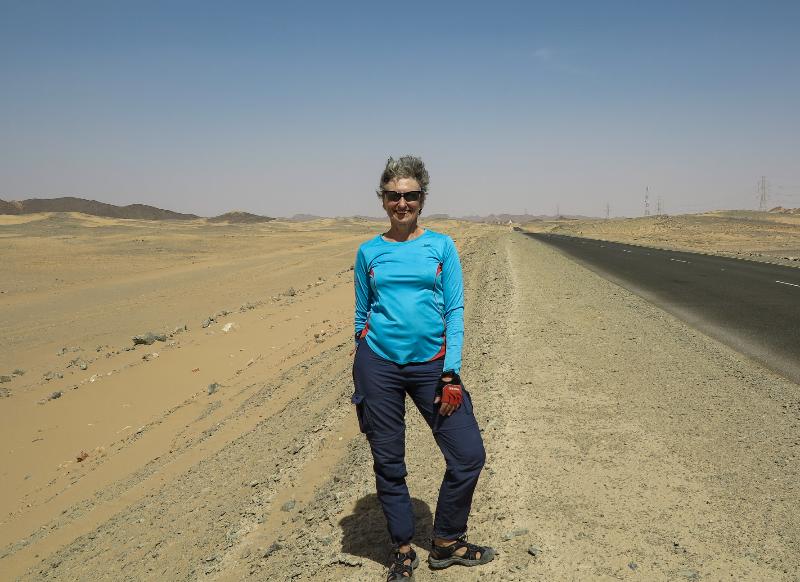 "Tap – tap – tap" I could hear them landing in the tarpaulin that I had spread under the acacia tree to lie down and scape from the unforgiving sun. I had my eyes closed and didn't have the energy to open them or to move, even though I knew that if I did they would all go away.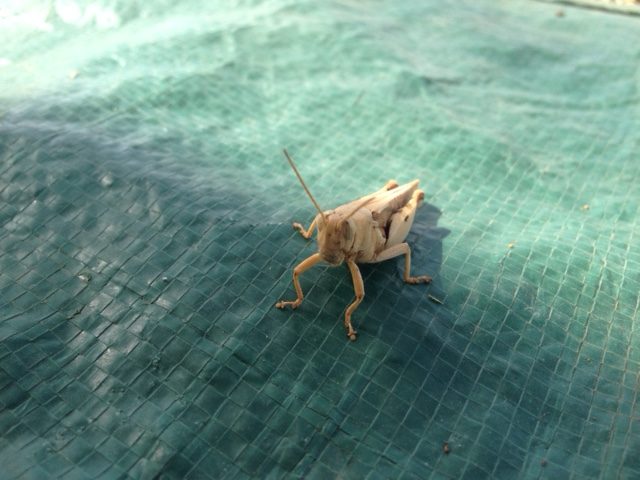 Heat had been my constant companion since I entered Sudan, it was to be expected as it is early summer in this part of the world. In Wad Madani, as I was getting closer to the border with Ethiopia, the thermometer was reaching 46 centigrades at noon. Nothing and nobody moved and the smallest shade was always occupied by a person or an animal, even the long shadows of the electrical concrete posts were crowded, people neatly squatting on a long line along them.
When I got to Wad Madani I booked myself in the poshest hotel in town, the promise of air conditioning and good WiFi too appealing to let it pass. The comfortable bed and the cool water from the fridge an absolute treat.
My night at the Wad Madani Imperial Hotel could not have been more different from my previous one spent in a village family compound. The sun was setting and I couldn't find an obvious place to camp. I was beginning to get a bit anxious when I stopped at some water jugs to fill up my bottles. A couple of women were filling up too and I asked them whether they knew of a good place to pitch my tent, they pointed at the scrubland across the road but it felt too exposed so I decided to take the plunge and knock at the metal door of the compound next to the jugs. After knocking several times a woman opened the door, she looked at me, smiled and called a second woman.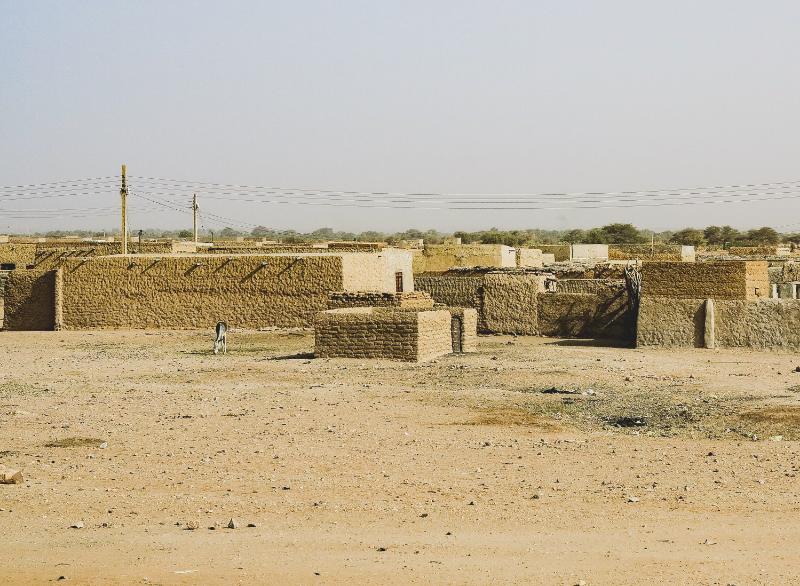 The second woman was Tagua, she was  dressed in an stripy orange and black wrapper and had her little daughter resting on her hip. Tagua had lively eyes, and easy smile and spoke three words of English which instantly made her the interpreter. She readily agreed for me to come into the compound and before I realised I was surrounded by women and children.
The compound was encircled by a high cob wall and it had four or five square boxy buildings inside. Each one was a one room small cube, some were made of cob, others of bricks and they were building a new one of breezeblocks. Plastic sheeting was attached to wooden poles at one end and at the roof of the houses at the other to  provide shade to the beds scattered in the ground underneath it. A spotless common latrine sat in one corner of the compound.
The children were keen to help me put the tent up, so many little hands were making it a bit messy . Just at the right time the call to prayer arrived and they all disappeared for long enough to give me time to finish the job on my own. I was nearly there when I heard a chorus of "Blanca, Blanca, Blanca"  approaching from the other side of the compound. It was no time before I the women were asking me questions whilst the children thought it was great fun to jump inside my tent.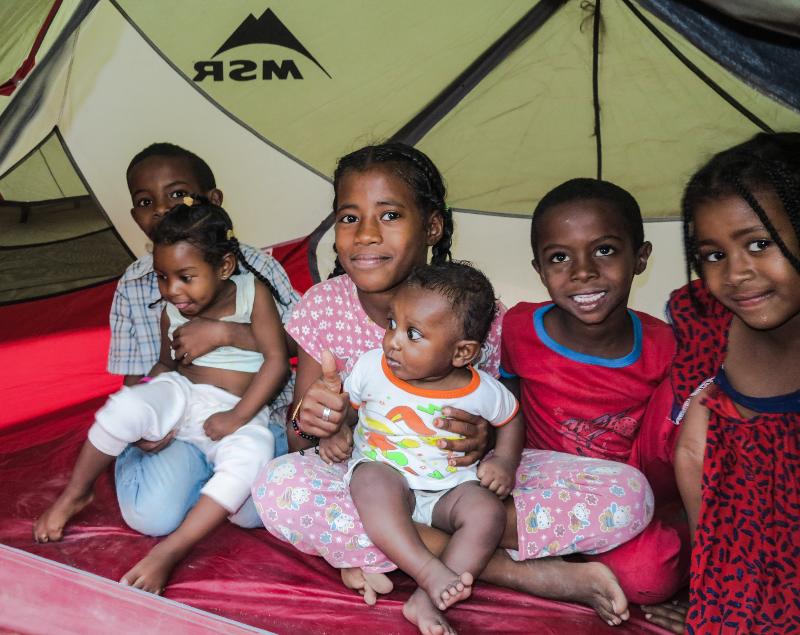 The women were all very different. There was Taiga, proud of her knowledge of a few English words and the status that gave her being able to 'talk' with me, then there was Umahmed always with the headphones on, very much the party girl, humming to the music in her ears and dancing in her black clothes with pink and blue embroidery, Ufag Ahmed Umkamal trying to be aloof and ignore my presence but the fist one to bring a chair to watch me setting the tent and Sutanifur, an older woman on a tie dye wrapper in blue and orange, offering me food and drink.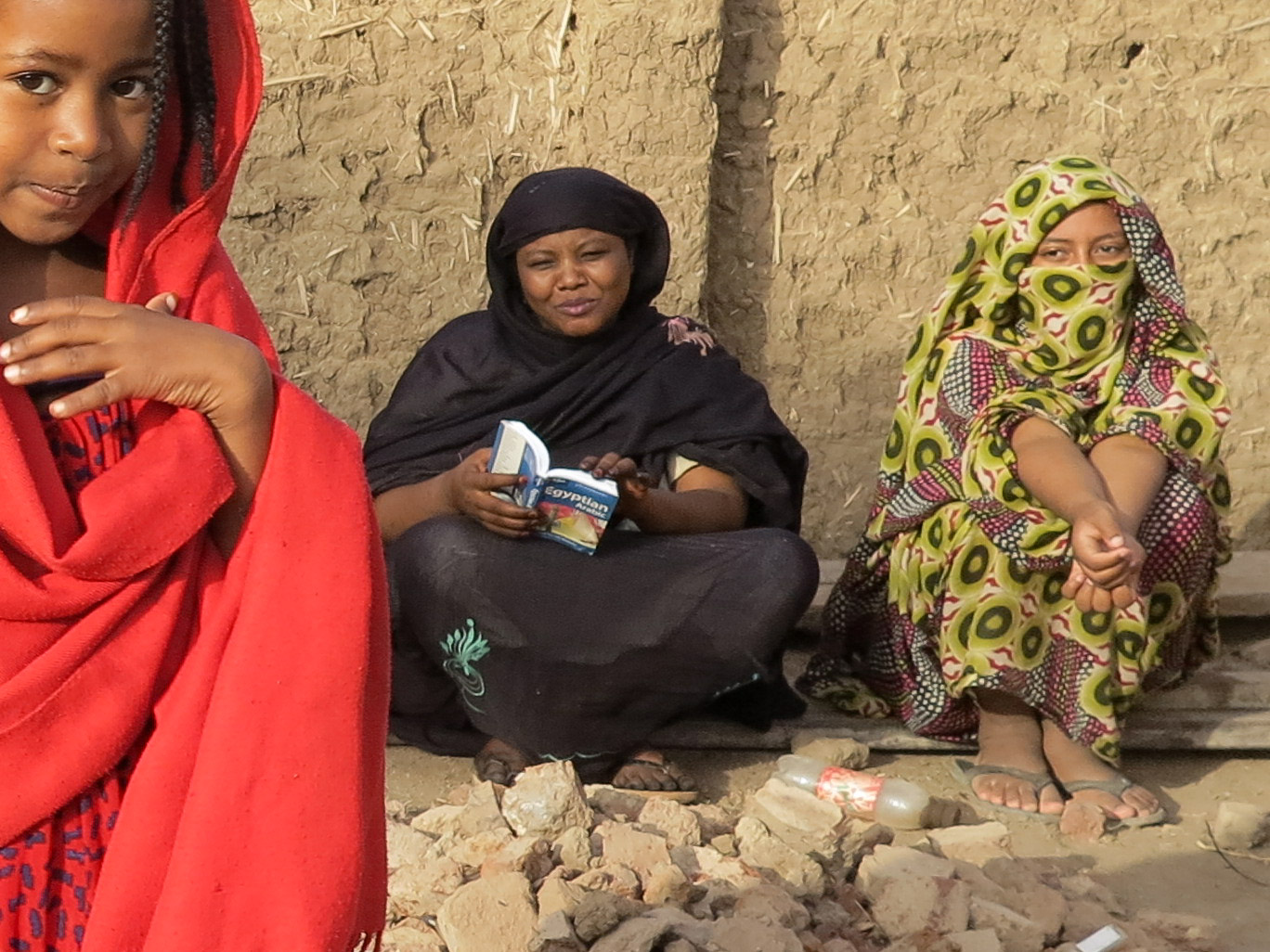 It had been another hot day on the road and every inch of my body was covered in a film of salt. I needed a wash and Tagua taking control took me by the hand to her cube house an showed me to a concrete extension, gave me a bucket of water and closed the metal door. I took my clothes off and had the most delicious wash listening to the women chatter outside.
When I came out some of the women were lying down in their beds so I thought I could have some time on my own but it was not to be. They came back with me to the tent and watched me whilst I made tea admiring my stove, watched me whilst I eat peanut butter inspecting the tub and delighted that they could read the jar of my Khartoum bought spread. Eventually they all left and I crawled into my tent and had the most wonderful night sleep.
The next day I had to face the extreme heat again. Khartoum and my time with Ann felt like light years away although it had only been four days since I had left the city. I met Ann though a Khartoum Women's Cycling Group and when she wrote to offer me her place to stay I was delighted. I ended staying with her for one week discovering how much we had in common, planting trees with the children of her school, going for the Wednesday evening women's ride, doing some radio interviews, meeting some Spanish expats and cooking the first Spanish omelette of this trip.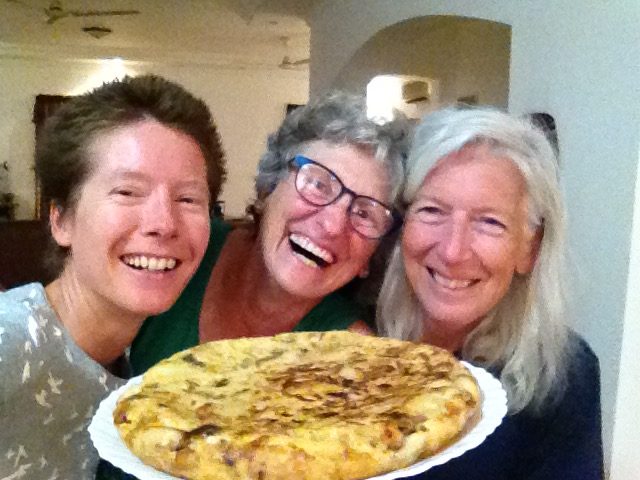 Khartoum was truly very far away in this environment where the sun seemed to have bleached the colour out of everything, only women's wrappers and mosques providing a respite for the white dust.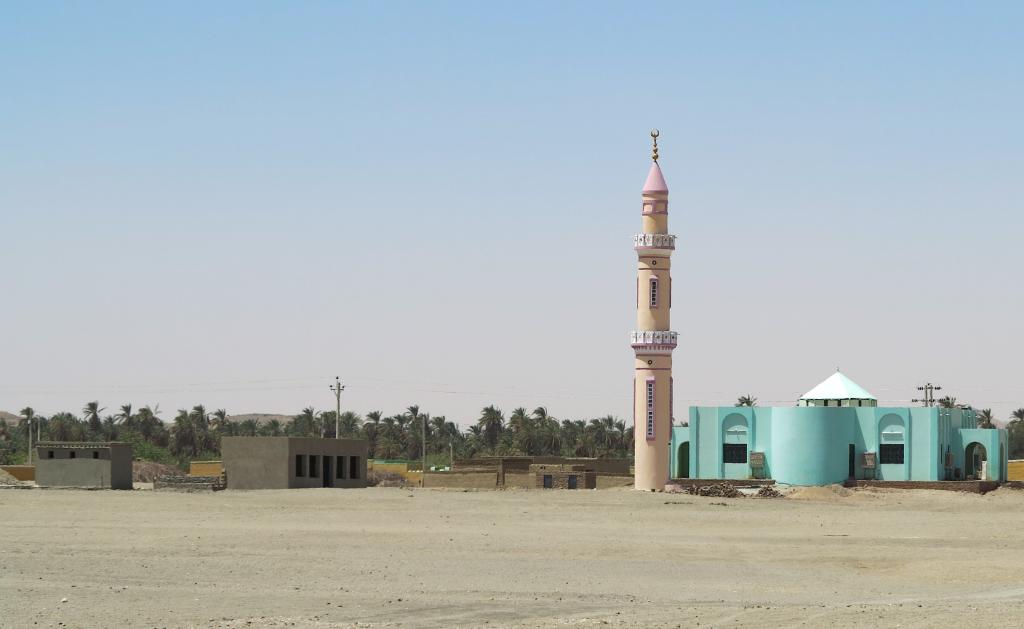 In the North of the country I could still find some golden sands but here it was dust, scrubland and unbearable heat.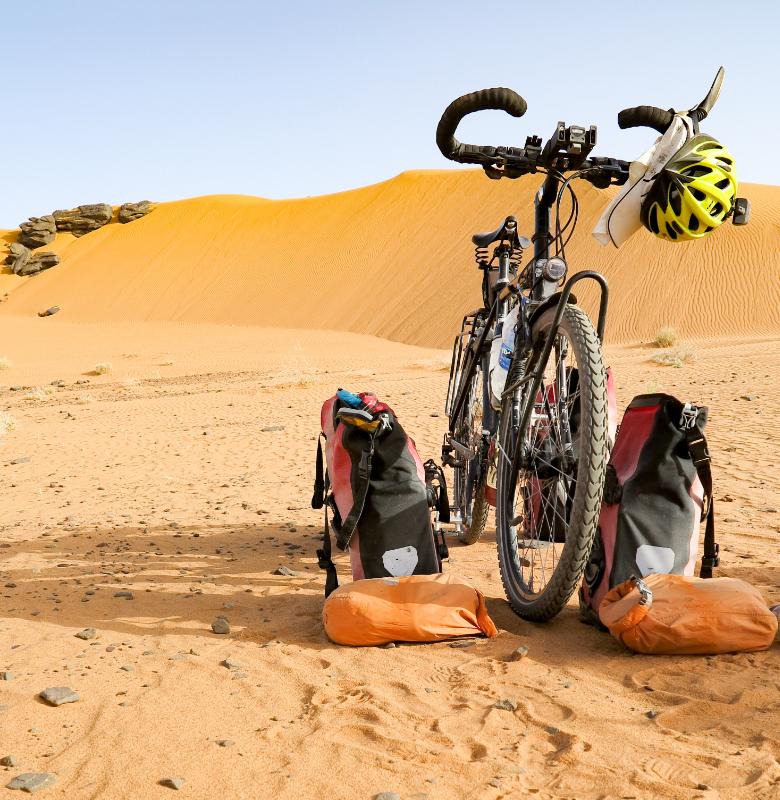 Since I had entered the country I had found jars of water everywhere, under trees, in specially made water shelters, outside shops and houses. Whithout that freely available water and in this heat, it would have been impossible for me to cycle through Sudan.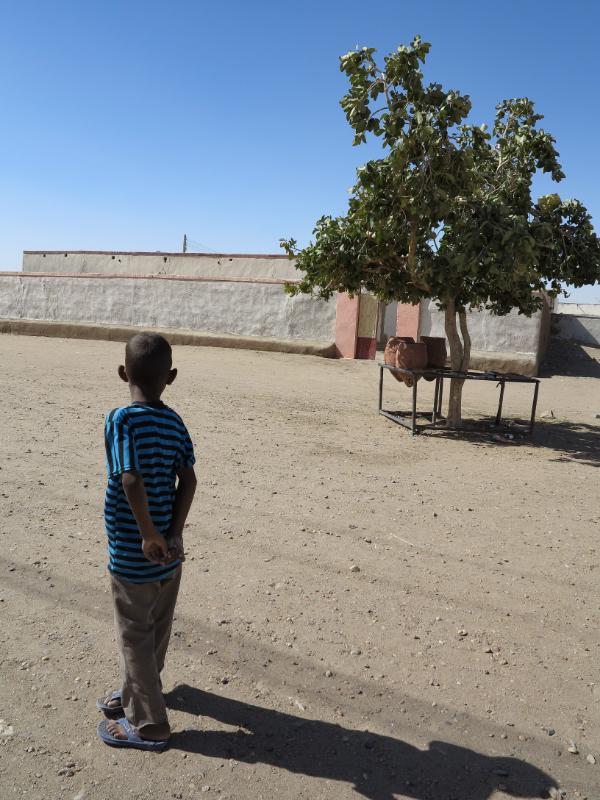 The generosity in the availability of water reflects the generosity of the people of Sudan. Everywhere I went I got welcoming smiles and offers of water and food. I got help pushing my bike when it got stuck in the sand and got my meal paid on my last day in the country when I was totally stuck for cash.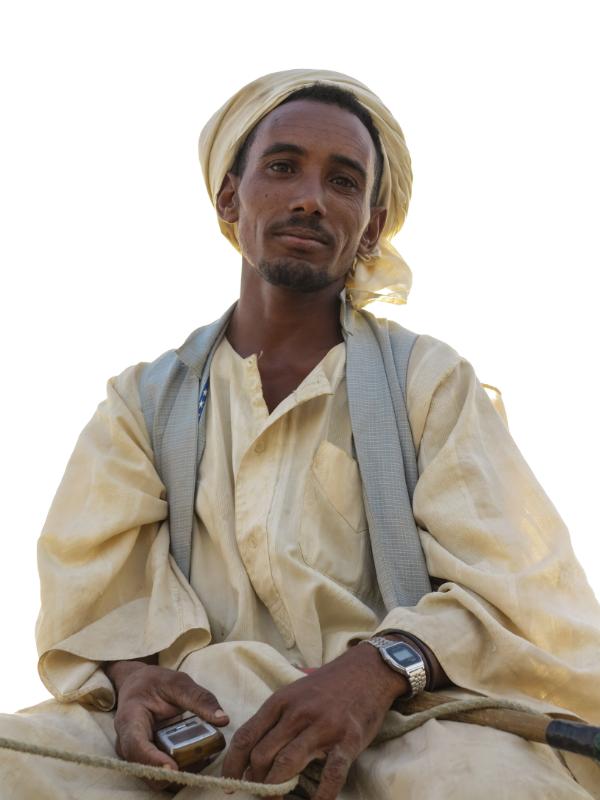 I never felt threatened or unsafe in a country that for a long time has lived and still lives with conflict, violence and war. In Sudan, millions of people have been displaced and the influx refugees from neighbouring countries mainly from Ethiopia, Eritrea, Chad, Central African Republic and South Sudan added pressure to their already limited resources. The economic situation made worse by the comprehensive US sanctions only lifted in October 2017.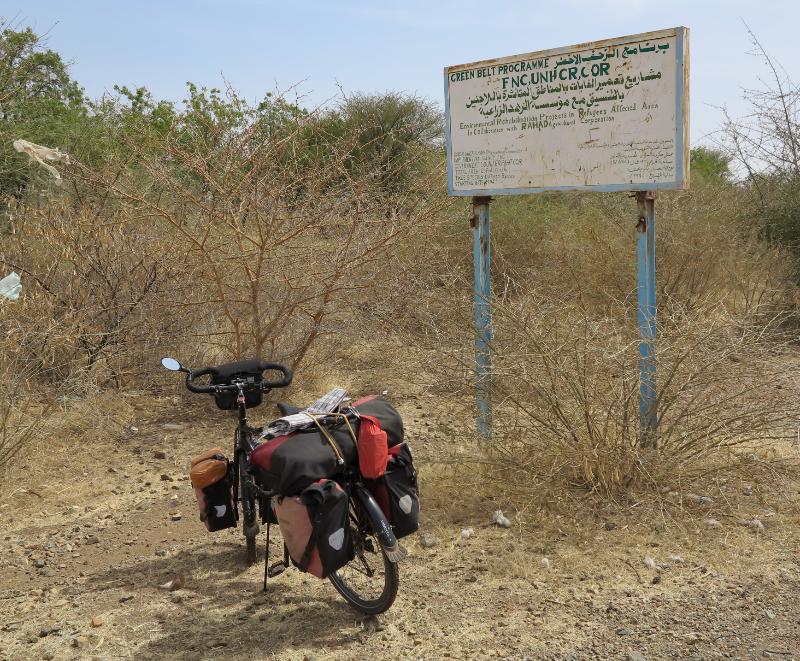 Life is hard for ordinary people, inflation run at 35% in 2017. Acute petrol shortages generates queues kilometers long at petrol stations,  yet someone had the generosity to siphon petrol from his car to my fuel bottle to enable me to cook in spite of my protestations and the fact that he had been queueing for over four hours and had a few more to wait before the tanker arrived and some petrol was made available.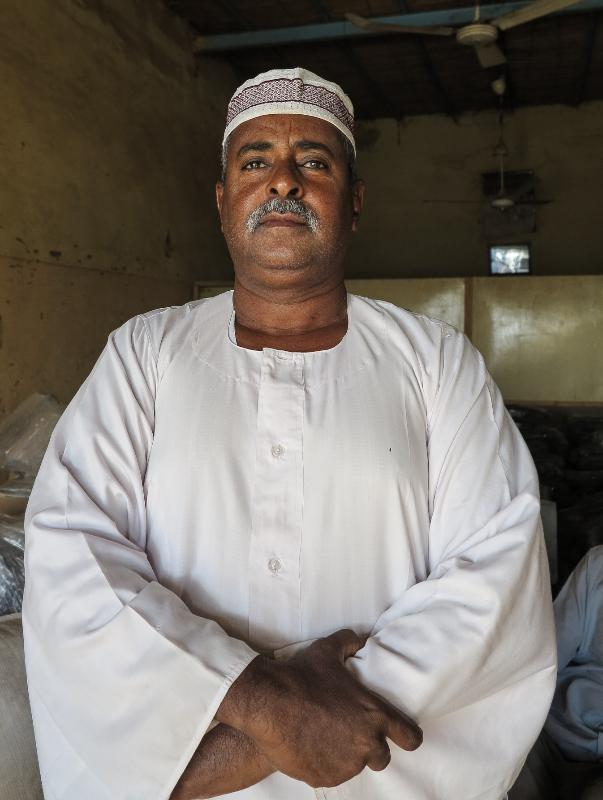 And feeling safe enabled me to enjoy the country and its people, camp in the middle of nowhere and go to sleep under an acacia tree whilst dozens of grasshoppers kept me company.