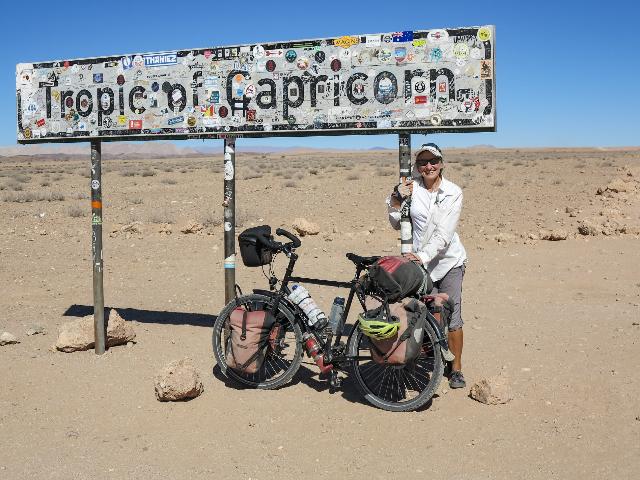 Tears of pain filled my eyes, I was standing with the bike between my legs and couldn't move, my whole right leg was gripped by a massive cramp from the groin to the toes and was as stiff as a plank of wood and extremely painful.
It was my first day cycling on Namibia's gravel roads and I was feeling confident, after all I had experienced gruelling physical exertion in deserts before. In 2013, I had participated in the Atacama Desert ultra, part of a series run by an organisation called 4 Deserts. I liked it so much than in 2015 I convinced my youngest daughter Amaya to join me in their Gobi race. In both ocassions we completed the race. And anyway, hadn't I also cycled successfully through Sudan and Egypt at the beginning of this trip? Of course I knew about deserts!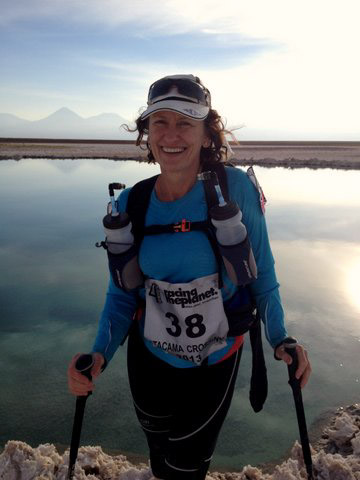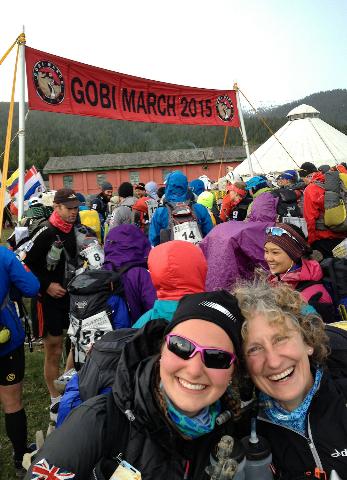 There is only one word to describe my attitude, arrogance and the Namib, the oldest desert on earth, was teaching me a lesson and putting me in my place.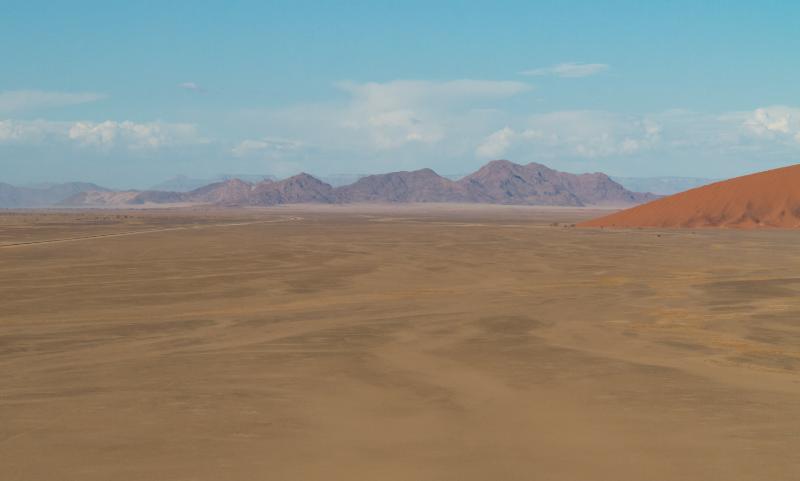 Gingerly, as the cramp slightly loosened its grip, I reached for the sachet of electrolites I carry for emergencies, mixed its content with water and slowly drank the solution. It worked and soon I was on my way again but had to stop regularly as soon as I felt my muscles wanting to tighten again.
Water is heavy and I'm not strong enough to carry a lot. I needed a strategy and I needed it fast. In Namibia distances between villages are huge and there is nothing but desert around you. I couldn't rely on settlements for water but luckily I knew that the area I would be riding through was frequented by tourists in their 4x4s always carrying a lot of water. I would stop cars as soon as one of my bottles was empty and ask for some. I soon found out that often I didn't need to stop the cars because they would stop without me asking and offer me precious water. Once more I was being the receiver of human generosity.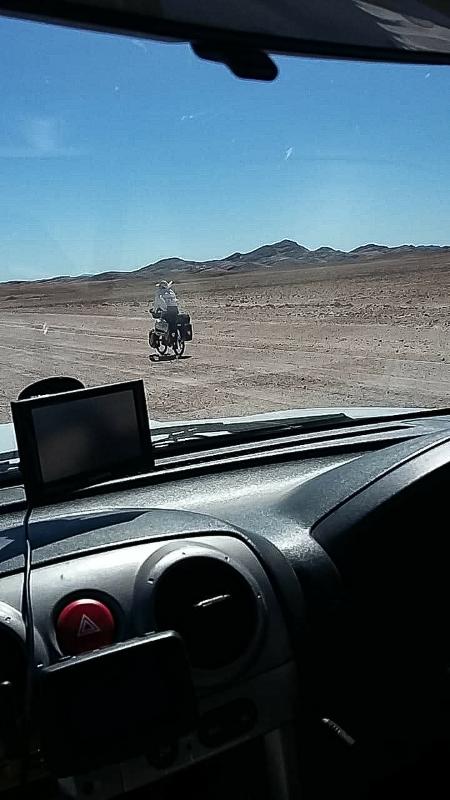 I loved the emptiness of Namibia. I loved its open landscapes and sitting outside my tent at night watching its night skies with millions of stars and watching dawn drinking coffee in my tent, the light from the East dying the clouds with beautiful shades of orange whilst the stars disappeared. I loved listening in solitude to the deafening silence around me.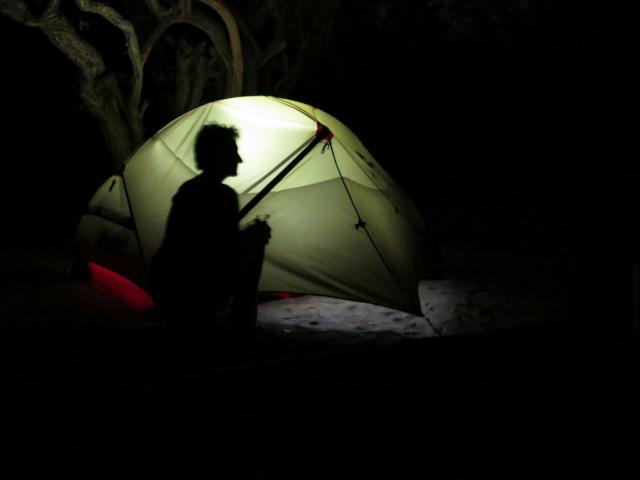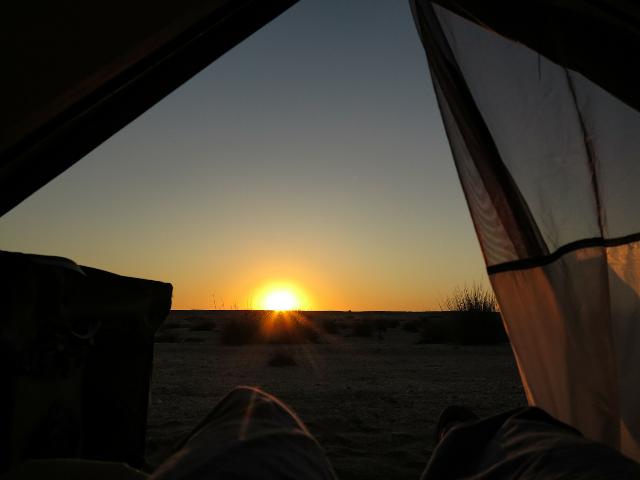 I never knew the desert could have so many faces. I went pass areas where scattered black rocks shone like jewels in the hot sand, areas that had been carved by water into deep canyons, areas where nothing grew and yet others where the desert showed a kinder side and small shrubs, trees and even flowers broke its endless sandy face.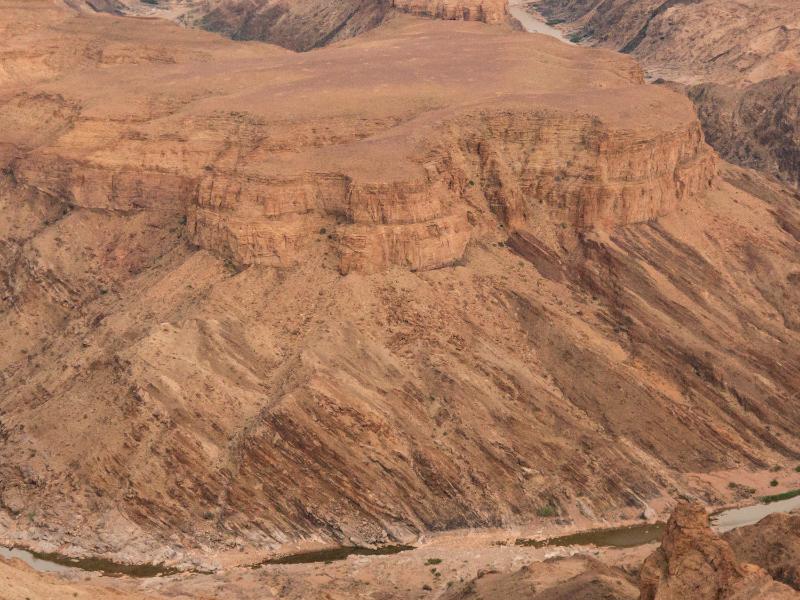 Deep Fish River Canyon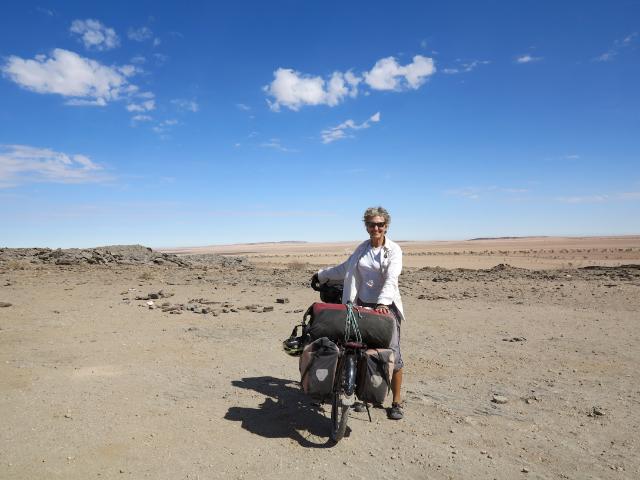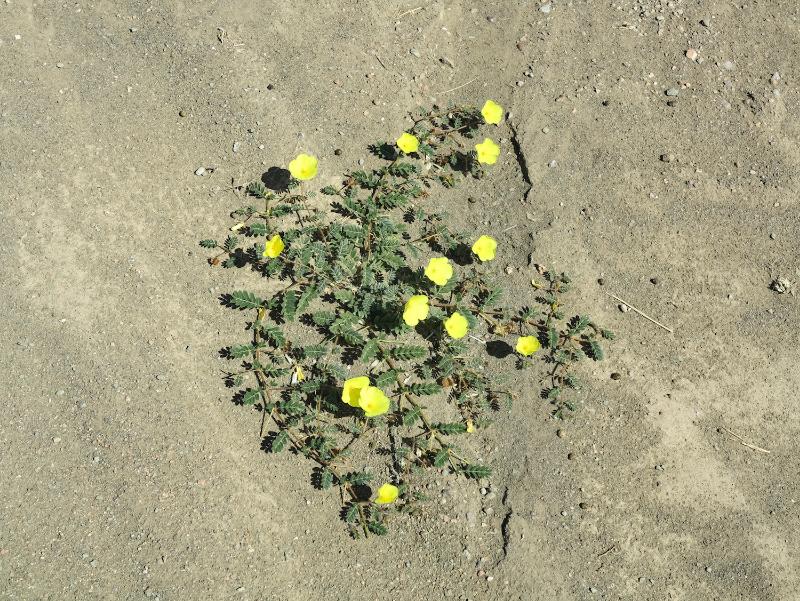 Each day was full of wonder but like a crazy maker, the Namib would never let me relax or lower my guard. The gravel roads seemed manageable only to become hellish a few kilometres later, the gentle brise would become a strong head wind making progress difficult.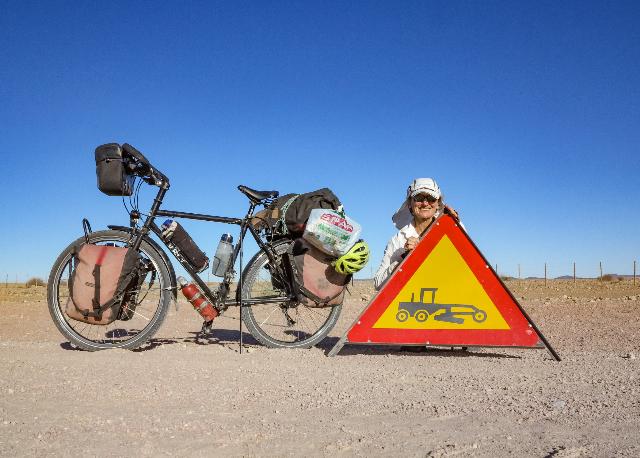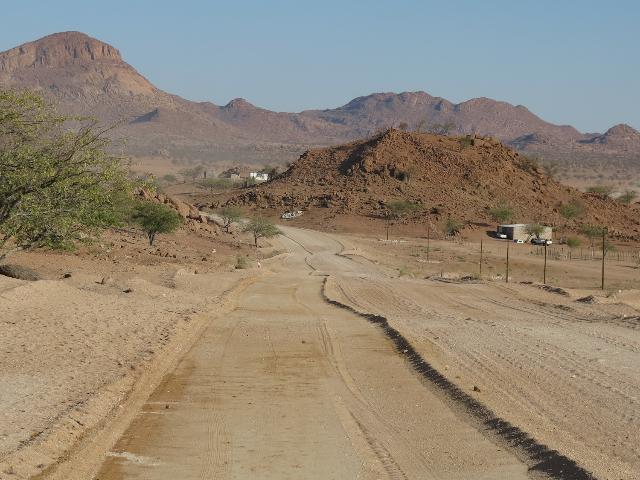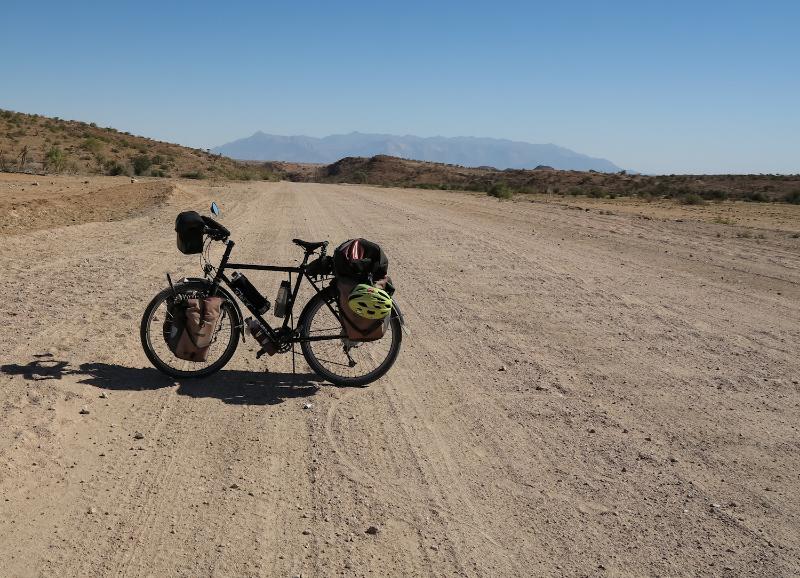 The dryness and the wind peeled my  lips a million times. I would feel the cracked loose skin and try to resist the temptation to pull it because I knew it would bleed but my tongue  instinctively went there, feeling the loose leathery skin and the new softer one underneath that no doubt would become leathery  a few days later.
Yet, people had chosen to make this harsh environment their home, like Leslie, a farmer who told me how he was the 4th generation in the farm, he told me about his ancestor, a very poor Scott crossing the world for a better life. He also told me how for the past 6 years there hadn't been enough rainfall to sustain his animals and how farmers were surviving thanks to government subsidies.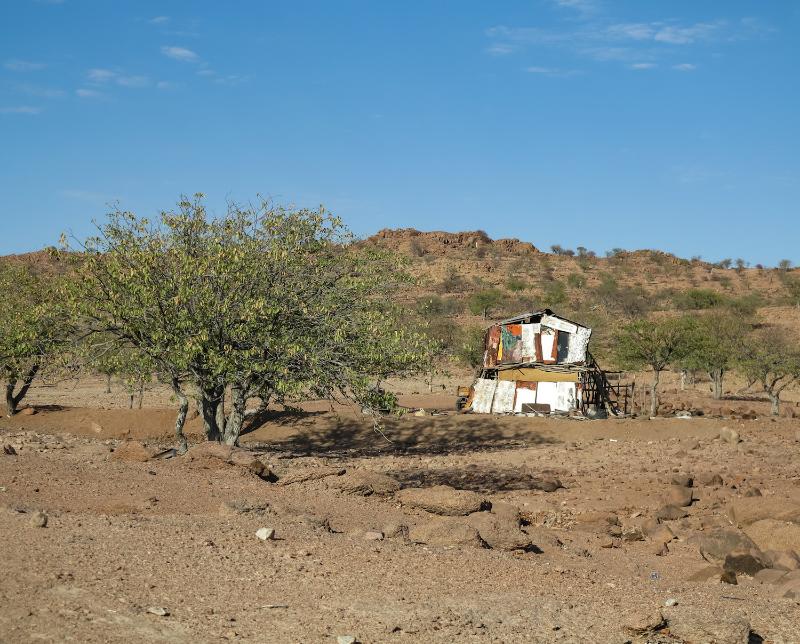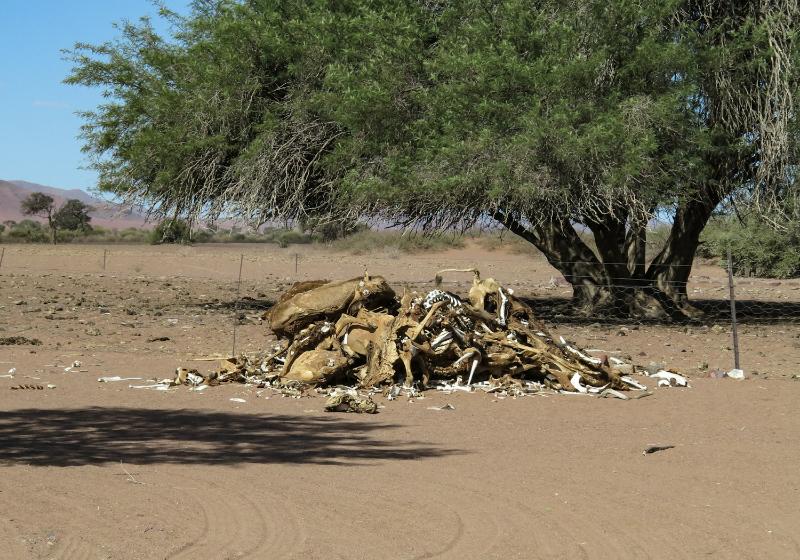 It was, Leslie who advised me never to set my tent underneath trees with the big nests of weaver bird colonies because the snakes enter the nests to get to the eggs and chicks and could fall on top of the tent. He also told me not to worry about the leopards roaming in the rocky mountains because unless they are injured they're not dangerous but as a precaution I always lit a fire if I was camping in leopard environment.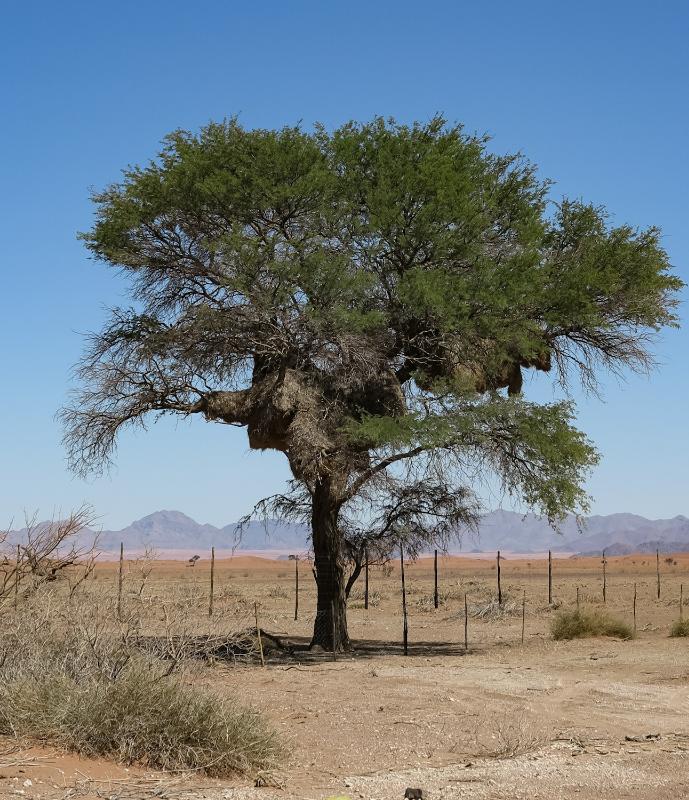 I said goodbye to Leslie hoping to make it to the famous dunes of Sossusvlei now that I showed respect to the Namib but soon it showed me who was in charge, the road worsen and it proved to be too much for me.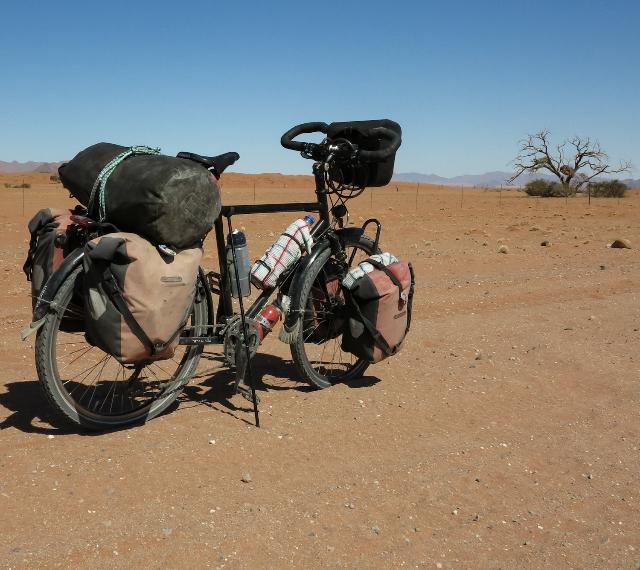 The loose sand and gravel made it impossible for me to pedal. I came off the bike twice in the lose surface and decided to get off the bike and push. I thought I would have to push all the way to where I was going to spend the night when a car stopped and offered me a lift. I felt the tag of war within me, one side  wanted to continue cycling but the other knew that I had reached the limit of what I was physically capable of doing. The sensible side won but there was sadness in the acceptance that my body is not as strong as once was. Later on that week when, for a second time, a family travelling on a bus offered me a lift in a particularly difficult section, the decision was easier, I didn't hesitate to accept. Before I left Namibia I had to accept 'defeat' for a third time.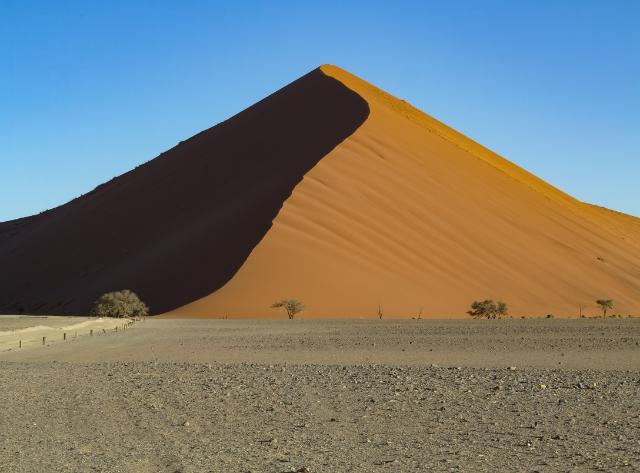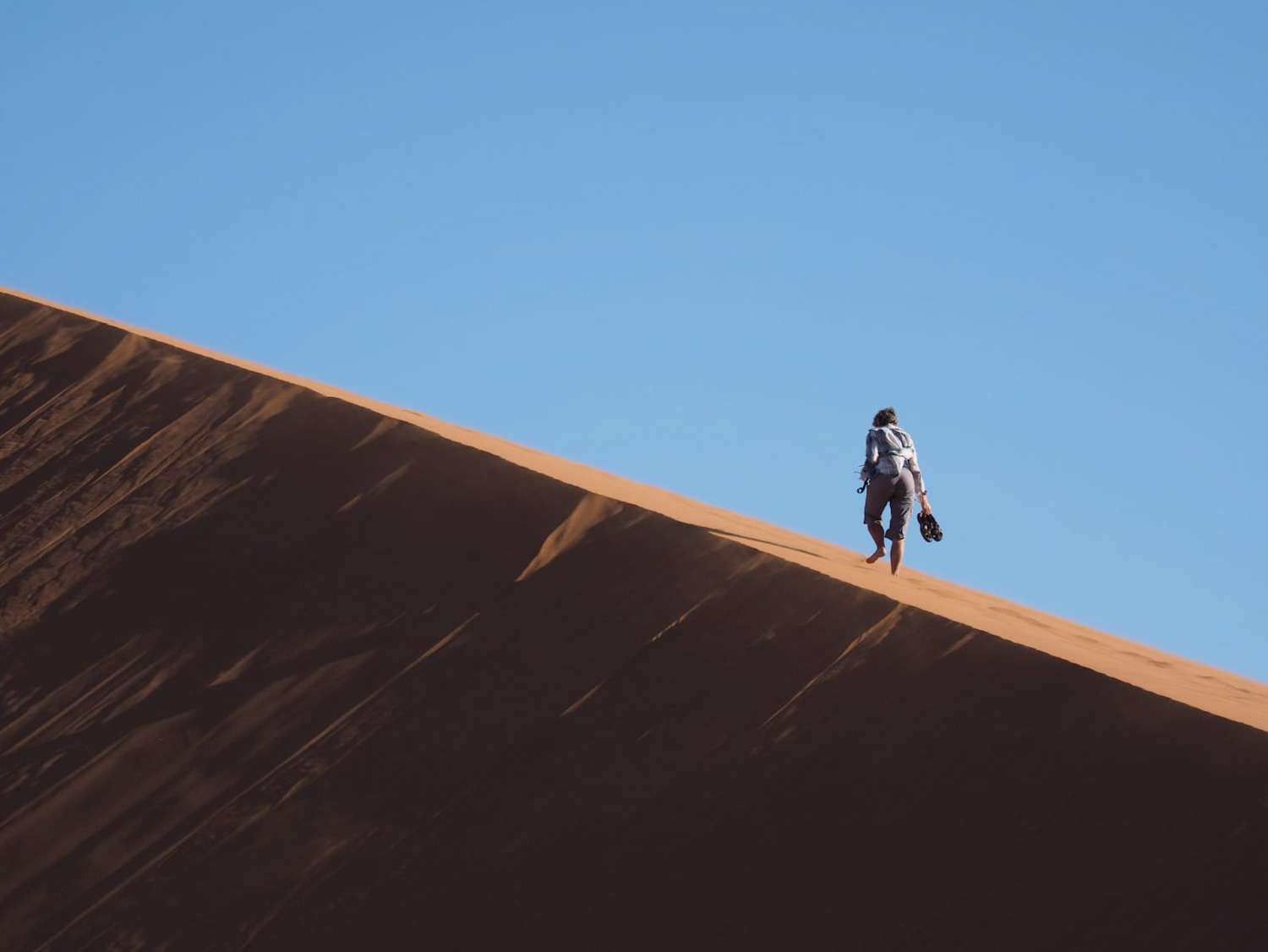 There is always a silver lining and getting these lifts, gave me the  the opportunity to spend time with some generous, interesting people. I knew I would see Lalie and Jan (my first saviours) again soon. After several nights in the desert, I arrived at their home town, Walvis Bay. The moment they opened the door of their home I was hit by warmth.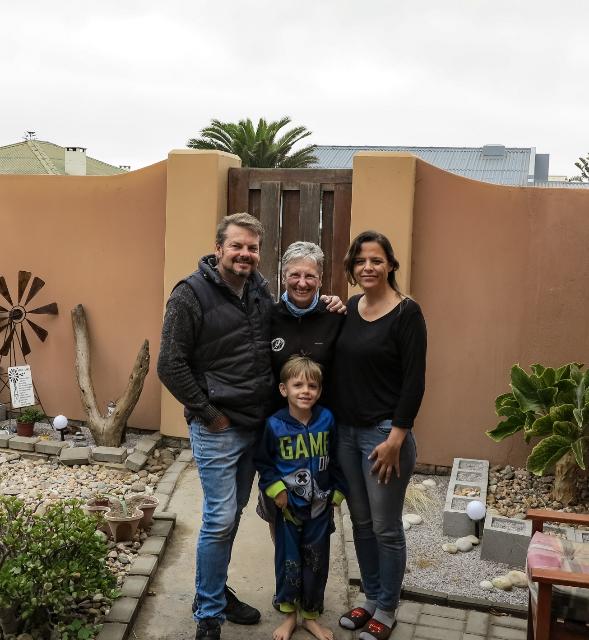 Thanks to them I was able to visit the Valley of the Moon and driving on the dry bed of the Swakop River, reach a remote corner where the Welwitschia Mirabilis, a gift from the desert, grows. These fascinating plants are living fossils, some of them over 1000 years old.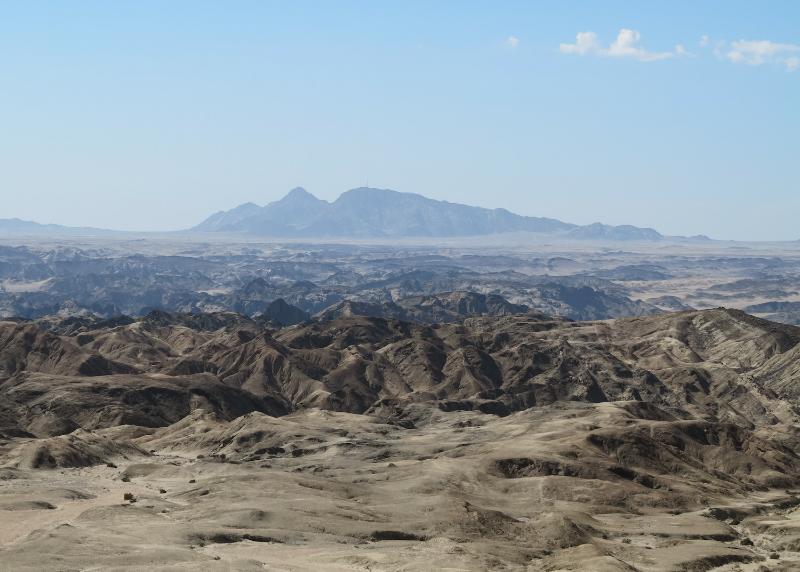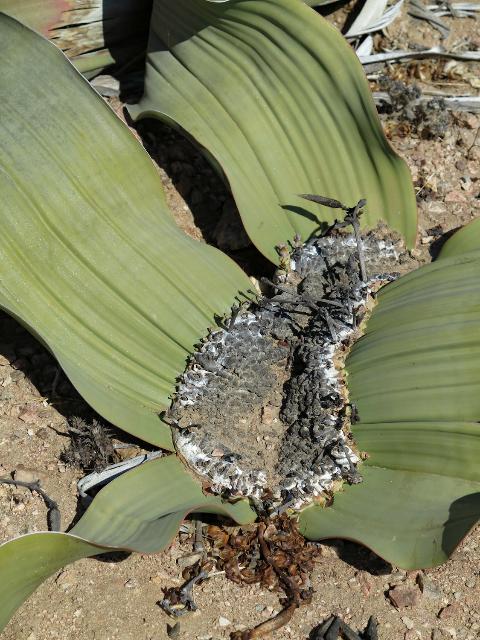 I bid my farewell to the family  to cycle the last section of Namibia that was between me and Angola. I was to follow some of the Skeleton Coast before turning back inland. The Skeleton Coast gets its name from the more than 1000  shipwrecks littering the coast.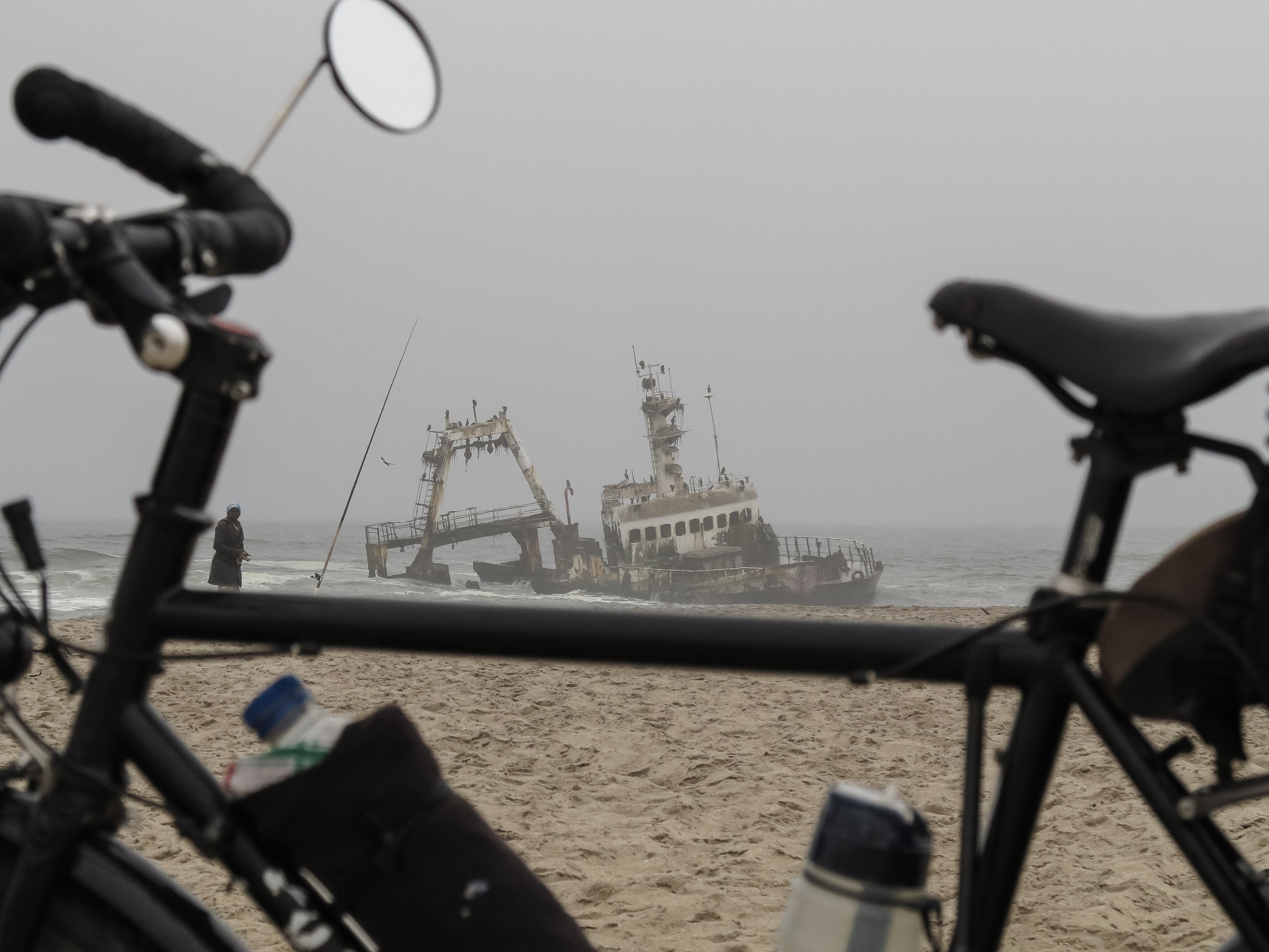 I would be leaving the Namib but I suspected the rest of Namibia wasn't going to be any easier. My prediction was correct, more headwind, poor gravel roads and now hundreds of small flies intent in getting into my eyes, nose and ears made me grunt with frustration.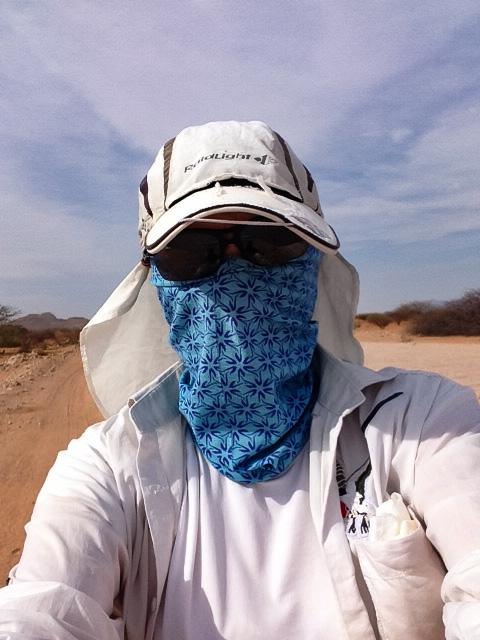 I had stocked up with provisions because I knew shops in this section would be few and far between and once more I would have to rely on passers by for water and camp in the wild.
Further North the tourist attraction of the rock engravings of Twyfontein meant there were some comfortable campsites and even further North I would be entering more populated areas. I told myself that life was going to get easier.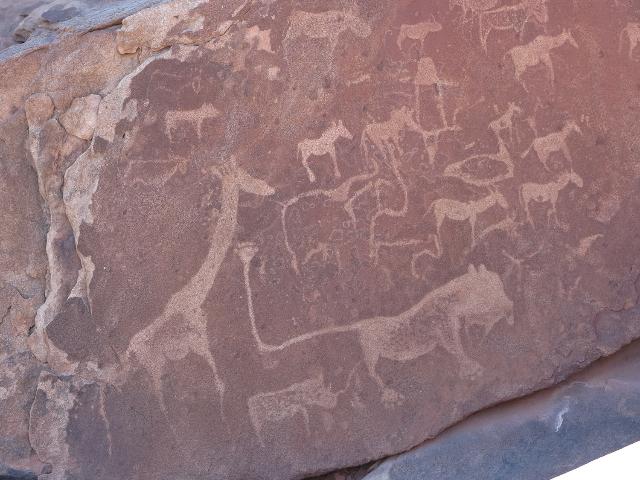 And it did, I visited the rock engravings and stayed in comfortable campsites treating myself to a nicely cooked meal round a table with other campers. I stayed at a health centre listening  to Amelia, the health care worker in charge of the HIV/AIDS programme, telling me stories of how she walks Kms and Kms to spread the prevention message, offer tests and make sure people take the medication.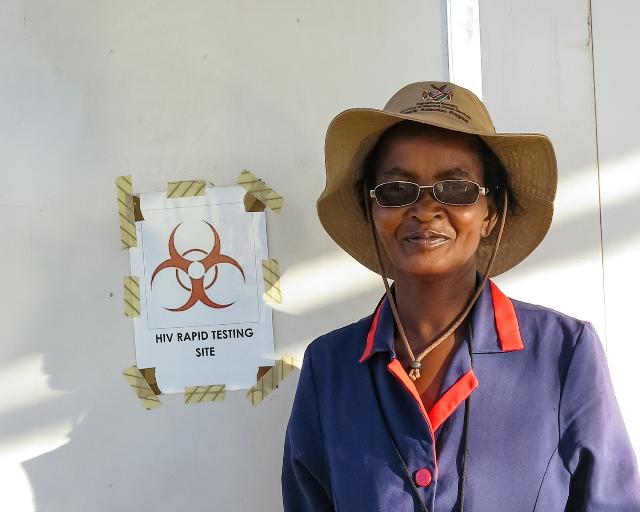 I let down my guard but Namibia was ready to strike again. As I left a veterinary checkpoint where I had spent the night all seemed well until the wind became so strong that it knocked me off the bike and even pushing was a struggle. It was then when the third 'rescue' took place. A group of South Africans took me under their wing, they gave me a lift, fed and watered me and the following day decided to give me a mother's day present and take me to the top of the pass ahead. The ride was beautiful, green and hilly. Bryan refused to leave me in 'such a desolate place' and ended up taking me to the next town where the tarred road started. I was exhausted, had had enough of gravel roads and desperately needed a rest somewhere comfortable. Bryan giving me a lift was one of the best mother's day present I have ever had!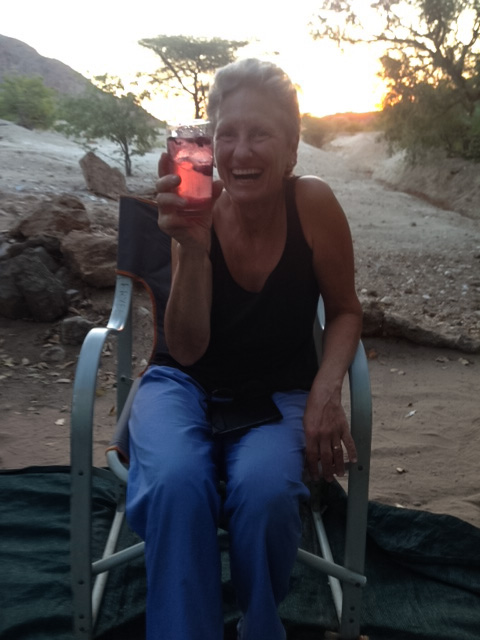 A few more days and I would be crossing into Angola. The Namib desert and Namibia had presented me with challenges nearly every step of the way, they made me work hard, at times feeling at the limit of my physical capability but they were generous too and filled me with inmense rewards – experiencing the beauty and solitude of the desert and the incredible skies at night, learning acceptance and meeting wonderful people.
I will be back but… Not on a bike!